TaxiCaller Newsletter - November 2016
Recent releases
We added some new features to the system, so we'll go over those here below to give you more detailed information. We will also go over some highlights of our next release.
- News for Android Driver App (v.1.9.75):
The driver app now has new sound and visual indications for incoming chat messages:
- The number of unread messages will be shown by a notification badge
- A sound alert will follow each incoming message

- News for Android Passenger App (v.3.3.0)
You now have the option in the Android passenger app to select a vehicle with the ability to carry one or multiple wheelchairs.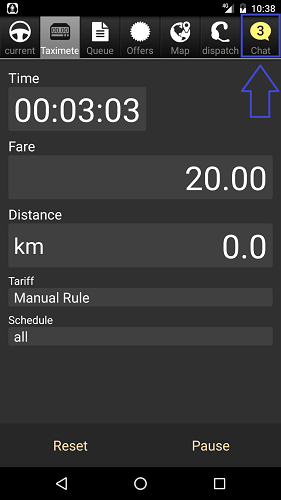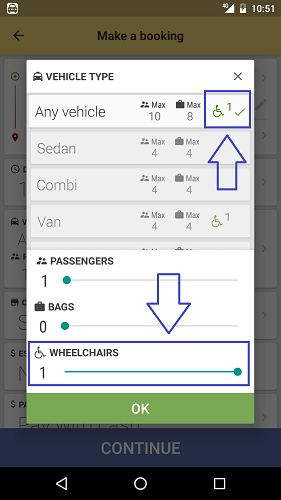 Notification badge for messages in driver app Wheelchair icon in passenger app


- Persontrafik Expo in Gothenburg, Sweden
TaxiCaller had a booth at the Persontrafik expo in Sweden October 18-20th to showcase our dispatching system to the Scandinavian and European market! We met several customers and many new faces in our home country, so thanks for stopping by!
https://twitter.com/taxicaller/status/788847915859075072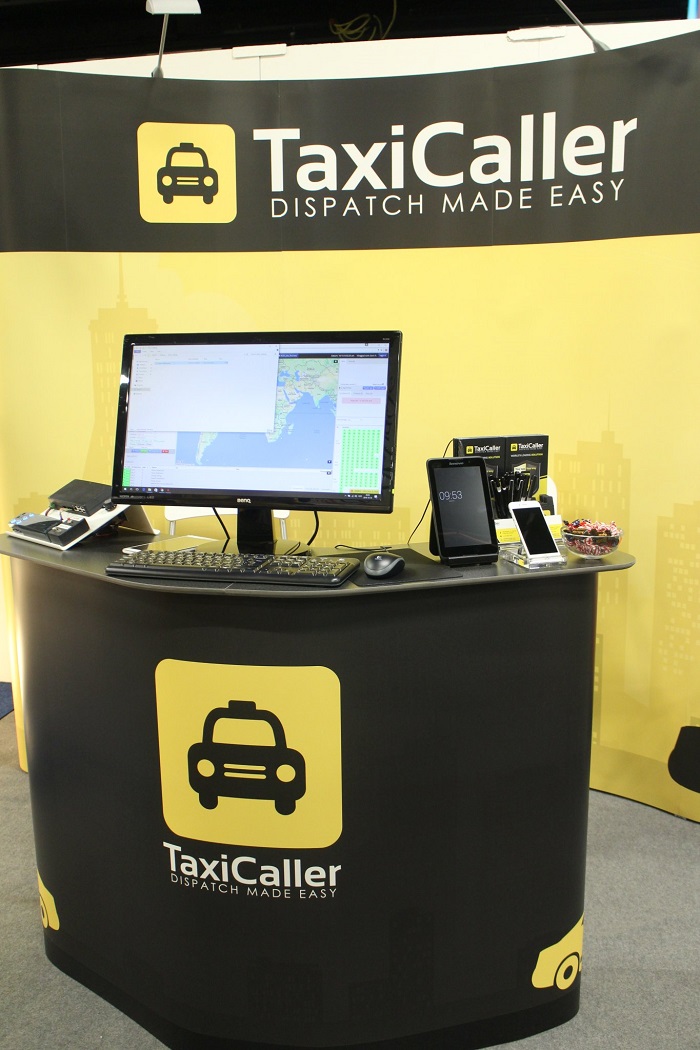 Coming soon (Next release):


- Multi-monitor support
The dispatch console will now have the capability of separating certain sections like the map or job view into another screen. This will make the dispatch console even easier to navigate for your operators, highlighting the important information on each monitor.


- Jobs Overview tab
There will be a new tab in the dispatch console that combines all of the job view tabs such as Unassigned, Assigned, Active, Closed, and Future jobs. This tab will be chronological so the operators will have an easier time finding a specific job.


- New Driver app design
Both the Android and iPhone driver apps will have a facelift to unify the color schemes and simplify the design.


- Driver documents storage
To provide a simple way for your company to collect and store all the important documents needed to keep on file for your drivers, we will be adding a storage feature. This will allow you to add scanned pictures of permits and driver's licenses to drivers' profiles for example, so everything is easily updatable and accessible for your records.


- Additions to Shift Rules
In order to keep drivers from working past their shift length, we've made some additions to the Shift Rules feature. Once a driver passes their maximum shift length, they will not only be unable to receive jobs, but they won't be able to take hailed jobs either. We are also adding a custom alarms feature so you can give your drivers pop up reminders at certain times before their shift ends so they are aware they willl soon be kicked off of the system.

- Support for more browsers in Web Booking
The Web Booking portal will now have better support for browsers such as Internet Explorer, Safari, Microsoft Edge and Firefox.
Feature Highlights:


- TaxiCaller Express app on Google Play
Add a kiosk booking channel for businesses to book rides with your company quickly and easily, with no need to call to confirm!
Our TaxiCaller Express app can be found on the Google Play store fore easier downloading:
https://play.google.com/store/apps/details?id=com.taxicaller.express.app
How to set up:
1. In the admin panel, go to accounts: https://admin.taxicaller.net/admin/accounts.php
2. Create an account where all bookings from the location will be recorded
For details on how to set up customer accounts, please see page 63 in the owner's manual.
3. Invite the user to be linked by entering the email address you wish to register on
(Once you have saved the account, "Linked users" will appear below the account)
4. Follow the instructions in the email to first register a passenger account (or just go login if you already have an account registered) and then link it to the account created in step 2
5. Download the TaxiCaller Express app from Google Play: https://play.google.com/store/apps/details?id=com.taxicaller.express.app
6. Once app is installed, log in with the account created on step 4
7. In the menu on the left hand side, set your desired pick up location
8. Now you're ready to make express bookings!
For additional locations, repeat steps 1 to 8.
For more info, please contact us here www.taxicaller.com/contact.
Contact

If you have any questions or would like to learn more about something in this newsletter, please don't hesitate to contact us.

Skype: firstlinesupport.taxicaller
Telephone: US (NY): +1 646 583 0590
US (CA): +1 805 626 8268
UK: +44 208 123 1441
INT: +46 8 5592 1950