TaxiCaller Newsletter - July 2016
Recent releases
We added some new features to the system, so we'll go over those here below to give you more detailed information.


- Default setting for new version of dispatch console
You can now set the new version of the dispatch console as your default in the settings of the admin panel so that it automatically loads when logging in as a dispatcher.

Please follow the link below and click Edit at the bottom of the screen to choose Version 2 in the drop down of Dispatch Version under Appearance. Remember to click Save when finished.
https://admin.taxicaller.net/admin/settings/dispatch.php


- New dispatch console updates
You no longer have to add the semicolon ( ; ) to search for and add POIs. Simply start typing the name of the POI and it will show up in the address drop down list.

Also, you can now type in a passenger phone number to get a drop down list of all previous pick up and drop off addresses to choose from!
- iPhone driver app update

We've now added the "shift history" feature on the iPhone driver app, as well as the following:
-in-app taximeter
-new cashiering flow
-step-by-step navigation
-auto vehicle status changes
-calling the passenger from the app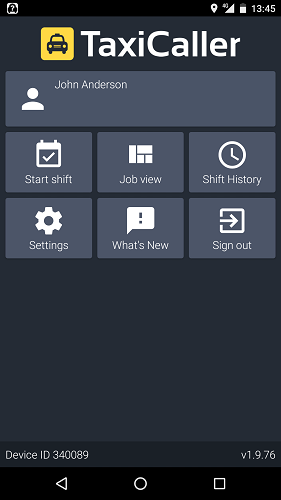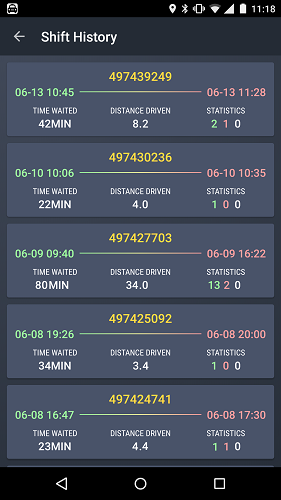 Feature Highlights:

- POIs (Points of Interest)
You may have certain places that are popular pick up or drop off locations (like hotels, restaurants, bars, airports etc), so adding POIs can really simplify the booking process for dispatchers!


This feature allows you to add points on the map for places that aren't indexed by Google Maps or simply to speed up the booking process. Dispatchers will then start typing the name of the POIs in the pick up or drop off address bars for them to appear (no semicolon needed).
Add POIs in the admin panel here: https://admin.taxicaller.net/admin/pois.php


For more info on setting up POIs, please see pages 27 and 65 of the owner's manual
- TaxiCaller Envelope
This feature offers the same ability as the textback to have SMS notifications sent to the customers, with additional notification fields and ways they can be sent.
The SMS notifications configured here will be sent from a dedicated SMS app, called TaxiCaller Envelope, which you will need to install on a dedicated Android device that you simply leave in your office, instead of sending them from the driver's device.
Access the notification center here: https://admin.taxicaller.net/admin/settings/notifications.php

Messages can be sent at several stages of the job:

- Call out (when the driver starts the job and is set to "Callout")
- Passenger dropped off (when the driver clicks "Delivered")
- Passenger on board (when the driver clicks "POB")
- No show (when the driver cancels the job and selects the reason "No show")
- Canceled by passenger (when the passenger cancels the ride)
- New prebook (when a new prebooking is entered)
- Waiting for passenger (when the driver clicks "Wait")
- Cancel (when the job is canceled for another reason, either by the driver or by a dispatcher)


The actions listed above can trigger three different types of notifications:
1) Customer – Email (sends an email to the customer on an email address entered on the job)
2) Customer – SMS (sends a text message to the customer on the telephone number entered on the job)
3) Internal – Email (sends an email to a pre-specified internal email address of your choosing)

Please contact us here www.taxicaller.com/contact for the setup guide to TaxiCaller Envelope.

- Invoicing system
This allows you to generate finished invoices for your account customers. Once an invoice is generated, you simply download it to your computer, and it's ready to be sent!

Access the invoicing tool here: https://admin.taxicaller.net/admin/customers/invoicing.php





- Tariff groups
You can now easily set up custom pricing categories for your corporate or VIP clients!
This feature allows you to group customer accounts together to have specific tariff categories automatically applied to all bookings made from those accounts.
Add tariff groups here: https://admin.taxicaller.net/admin/tariffeditor.php#


After you've configured the tariff groups, you can then choose them on customer accounts here: https://admin.taxicaller.net/admin/customers/accounts.php
Contact


If you have any questions or would like to learn more about something in this newsletter, please don't hesitate to contact us.

Skype: firstlinesupport.taxicaller
Telephone: US (NY): +1 646 583 0590
US (CA): +1 805 626 8268
UK: +44 208 123 1441
INT: +46 8 5592 1950