TaxiCaller Newsletter - June 2016
Recent releases
We added some new features to the system, so we'll go over each of the these here below to give you more detailed information.
- TaxiCaller Express app on Google Play
Add a kiosk booking channel for businesses to book rides with your company quickly and easily, with no need to call to confirm!
Our TaxiCaller Express app can be found on the Google Play store fore easier downloading:
https://play.google.com/store/apps/details?id=com.taxicaller.express.app
For more info, please contact us here www.taxicaller.com/en/contact.


How to set up:
1. In the admin panel, go to accounts: https://admin.taxicaller.net/admin/accounts.php
2. Create an account where all bookings from the location will be recorded
For details on how to set up customer accounts, please see page 63 in the owner's manual.
3. Invite the user to be linked by entering the email address you wish to register on
(Once you have saved the account, "Linked users" will appear below the account)
4. Follow the instructions in the email to first register a passenger account (or just go login if you already have an account registered) and then link it to the account created in step 2
5. Download the TaxiCaller Express app from Google Play: https://play.google.com/store/apps/details?id=com.taxicaller.express.app
6. Once app is installed, log in with the account created on step 4
7. In the menu on the left hand side, set your desired pick up location
8. Now you're ready to make express bookings!
For additional locations, repeat steps 1 to 8.


For more info, please contact us here www.taxicaller.com/en/contact.
- Shift History on Android driver app

We've added a new feature called "shift history" which allows your drivers to see how long they've worked each day and details on jobs completed for a complete overview of their shifts, available right on the app for their convenience.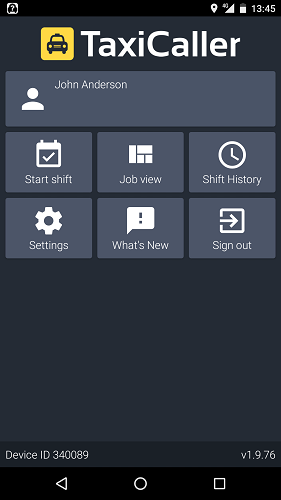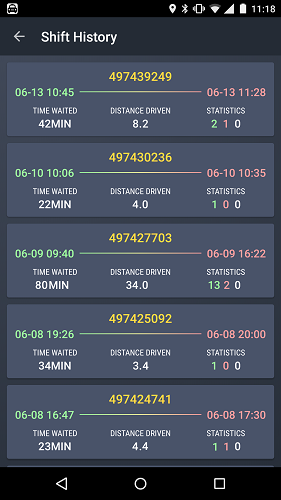 - PHTM Expo in Milton Keynes, UK
As mentioned in our last newsletter, TaxiCaller showcased our dispatch solution at the Private Hire and Taxi Monthly Expo in the UK on May 18-19th! We introduced our new tX-Connect communication link device (that will launch this year) and celebrated our 5th year in service!
Please see the video on the event that we shared on Twitter here:

https://twitter.com/taxicaller/status/742721288024756224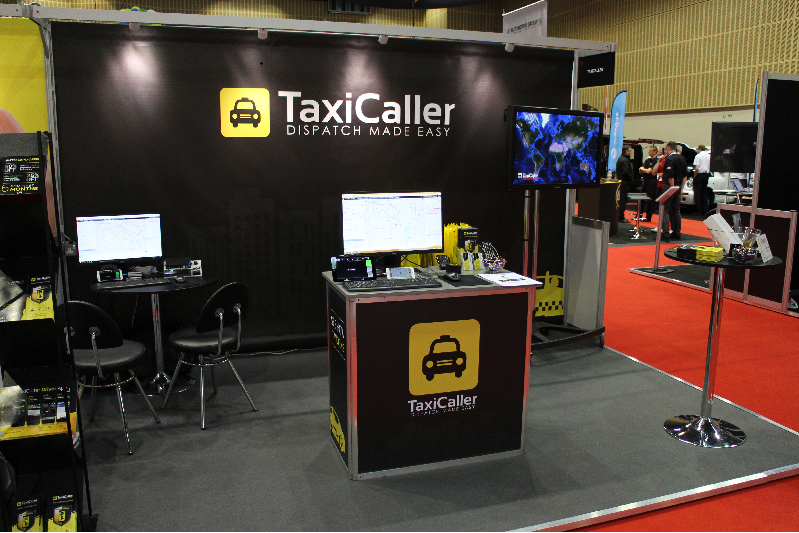 What's coming:


- Dynamic reporting system
We will enable more customization of the reports section so that you can choose which variables you would like to use to compile your own reports. We will have some default templates based on current commission-required reports, but you will also be able to save your own for easier report generation the next time around.

- IVR booking channel
We will be adding an IVR (interactive voice response) feature will allow passengers to call your company to make address selections from their phone keypad based on the options provided by recorded messages at the receiving end for quick and easy booking. This will help automate the booking process and save a lot of call time for the dispatchers!

- iPhone Driver app update
As we mentioned before, we updated the design of the Android driver app and also added the shift history feature. We will also be adding these changes to the iPhone versions of the driver app, along with some other updates like the in-app taximeter and step-by-step navigation.
Contact

If you have any questions or would like to learn more about something in this newsletter, please don't hesitate to contact us.

Skype: firstlinesupport.taxicaller
Telephone: US (NY): +1 646 583 0590
US (CA): +1 805 626 8268
UK: +44 208 123 1441
INT: +46 8 5592 1950