TaxiCaller Newsletter - April 2016
Recent releases
We added some new features to the system, so we'll go over each of the these here below to give you more detailed information.
- Dispatch console revamp
We've begun a beta-version roll out of our latest redesigned dispatch console to modernize its look and feel. This is the first version, so there will be more changes coming this quarter, for example customization options and possible redesigns. We'll go over the most prominent changes here:
Please contact us here www.taxicaller.com/contact for the link to the new version once it's available.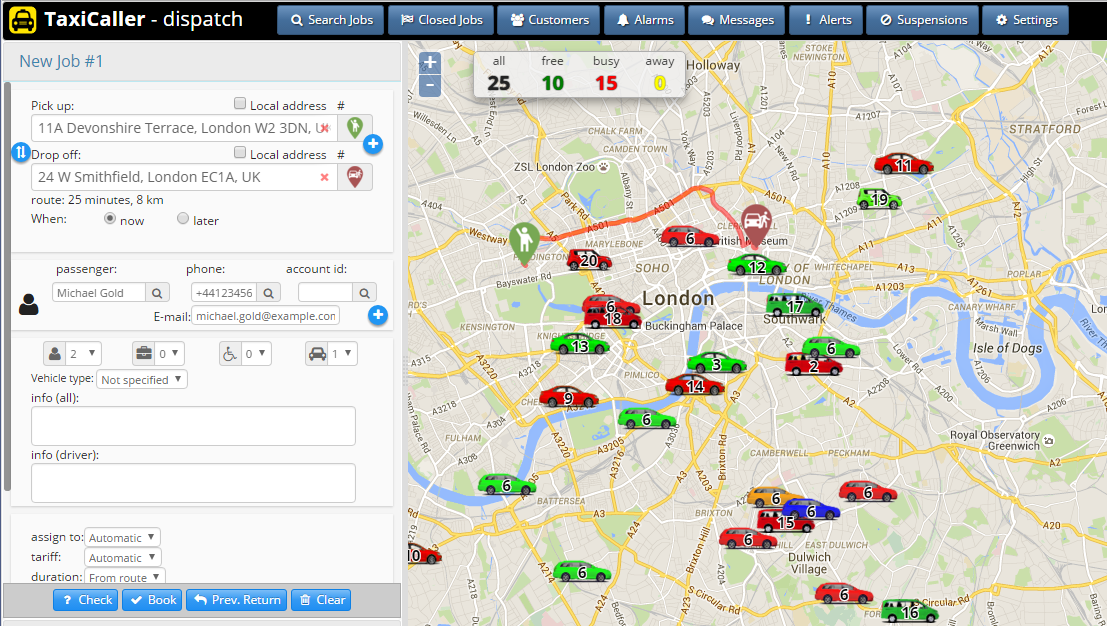 To unify the system as a whole, we've changed the pick up and drop off icons to match the latest passenger app icons. We've simplified the design by creating new icons for adding a new stop and the reverse button as well. The Check, Book, Prev. Return and Clear buttons have been moved to the top of New Job #2 to highlight them more.


We are also planning to add the ability to move sections of the dispatch console around so you can customize the look to suit your preferences and needs.


The buttons at the top have been enlarged as well so they are easier to navigate. As you can see, we've added a new button called Settings shown here below: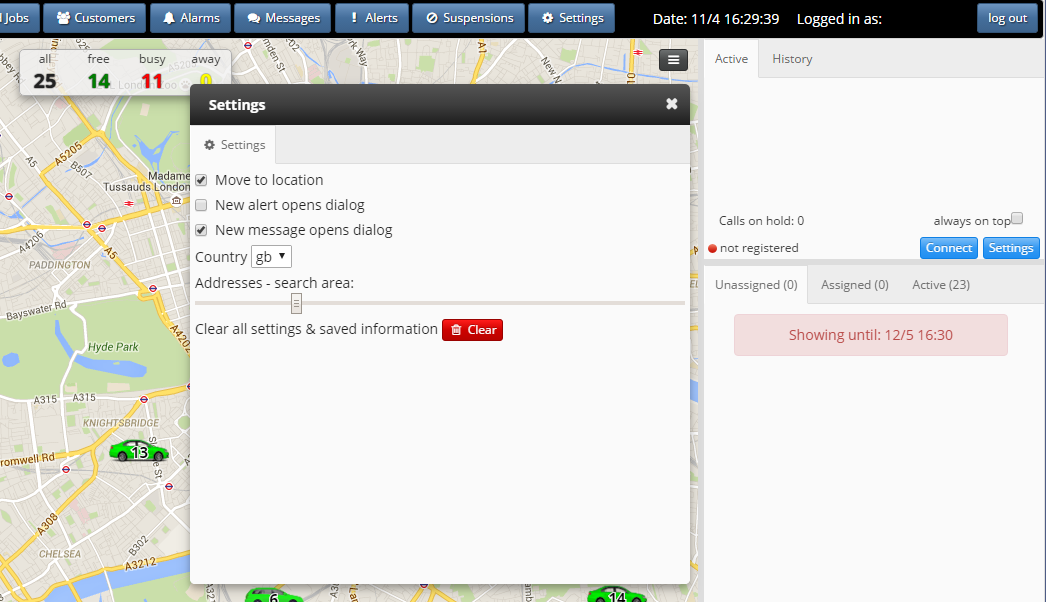 Down at the bottom of the dispatch screen, you will see three tabs (Vehicle list, Future Jobs and Late Jobs). This gives your operators easier access to these types of jobs to keep track of their status updates.

- Job events for dispatch console
We have added the job events information (available in the Job Editor tab of the admin panel) to the dispatch console so that dispatchers will be able to see all the events related to a specific job (e.g. who declined/accepted it, who created the job, etc) without having to go to the admin panel.


Simply click on a job in the Closed Jobs tab or search for one and click on the Events button in the bottom left corner by the Copy button. A new pop up will appear, giving you step-by-step actions on that particular job from creation to finish.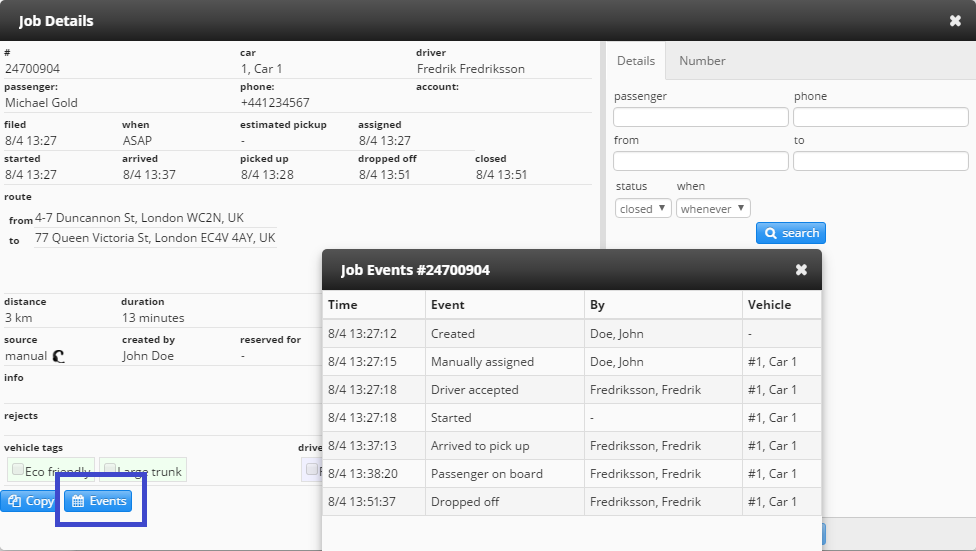 Feature highlight

- Preset Messages
In the section "Messages" under "Settings," you will find options of setting up 9 predefined messages which will later be available for your staff to pick from, allowing the drivers to communicate with the dispatch operators at just the click of a button!
Click here to access this feature: https://admin.taxicaller.net/admin/messages/settings.php
Contact

If you have any questions or would like to learn more about something in this newsletter, please don't hesitate to contact us.

Skype: firstlinesupport.taxicaller
Telephone: US (NY): +1 646 583 0590
US (CA): +1 805 626 8268
UK: +44 208 123 1441
INT: +46 8 5592 1950