TaxiCaller Newsletter - June 2017
Recent releases
We've added some new features to the system, so we'll go over some of the main updates below to give you more detailed information. To learn more about all of the changes, please see the release notes (17.3) sent by email.
-Track My Ride

It's now possible for your friends and family to track your ride in real time as you go. When a ride is successfully booked on the passenger app, a link can then be shared through SMS, email, Facebook, WhatsApp, or by any other available means on the smartphone.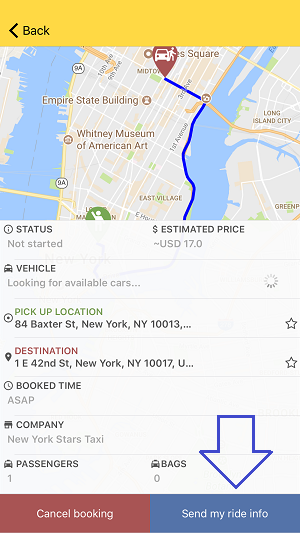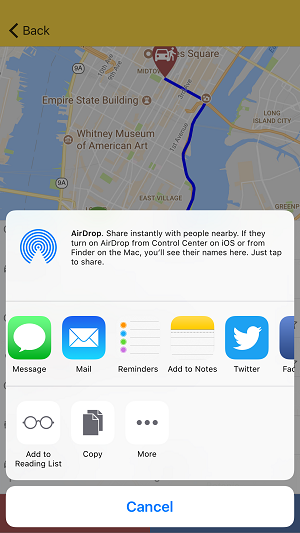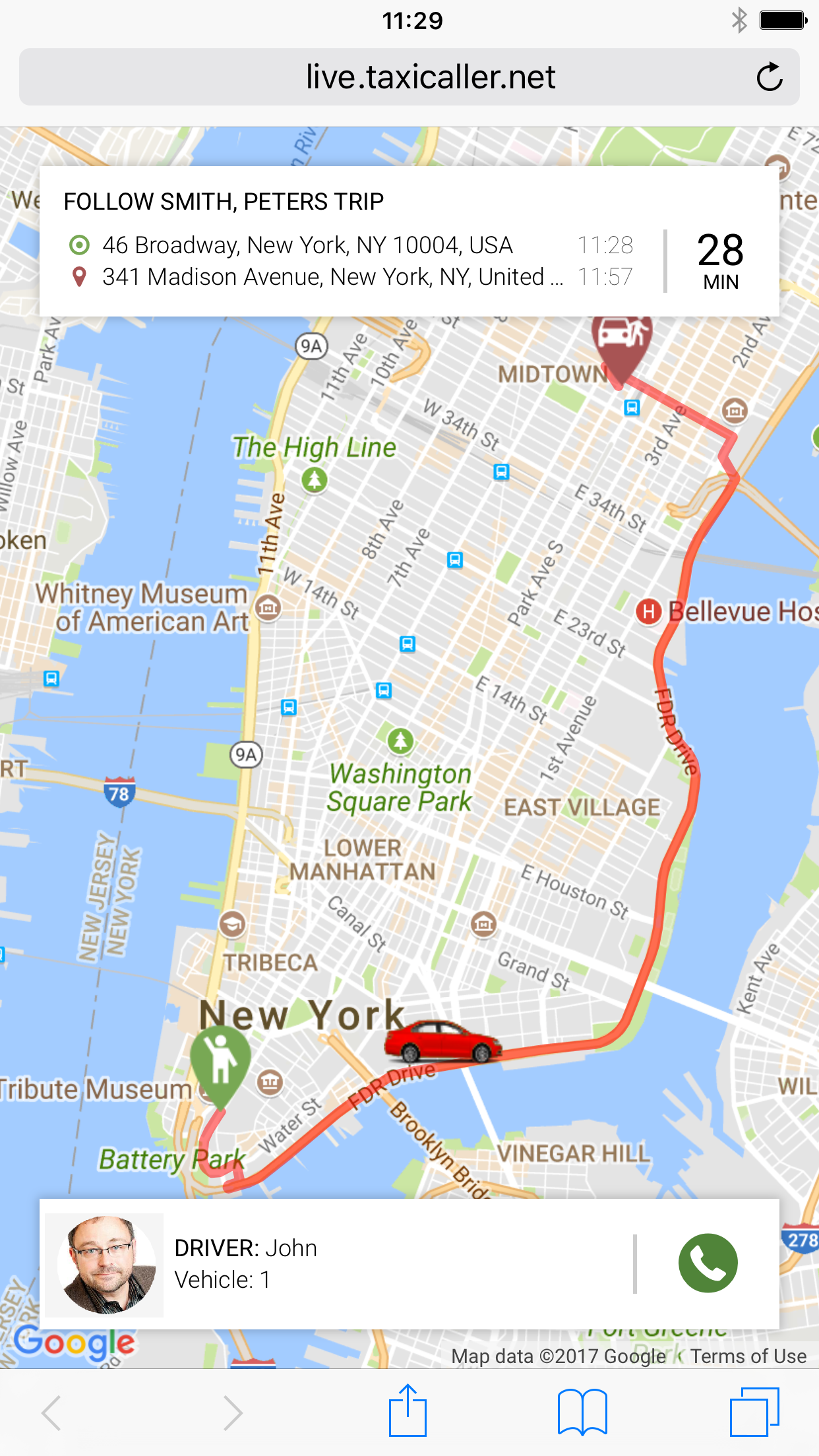 This link will take the receiver to a web page where they can follow the passenger's trip live on the map, see their status and ETA and also the driver and vehicle information.
- Account signature

We now have an option to require account customers to sign for their payments in the driver app.
To enable this feature, go to the Customers section in the admin panel, and choose "Yes" on the "Require signature" setting for that particular account.

The new signature screen will be shown when adding an account payment if required for that customer. After the passenger signs for the payment on the tablet or smartphone, the signature will then be visible on the receipt for that job in the Job Editor in the admin panel.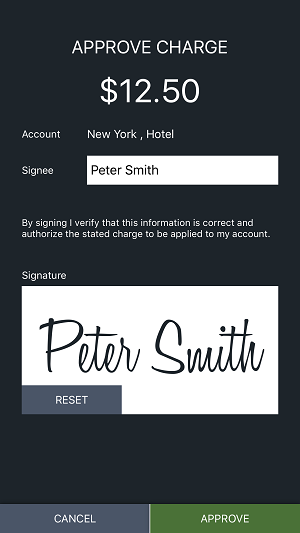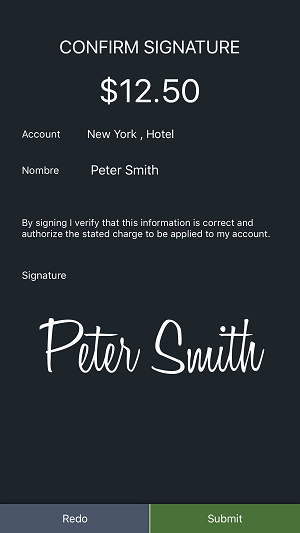 - Notifications improvements

To enhance the notifications feature, we have now added groups for customer accounts. If your company has VIP customers for example, you can send custom emails and text messages with special offers or greetings just for them.



Create a notification group by pressing the plus icon button next to Group here: https://admin.taxicaller.net/admin/settings/notifications.php
Once you've created your new group, you can add completely new notifications or inherit your default messages. Then, you will go to the Customers section and select the newly created group under Notification Group for a particular account.



We've also added a new notification option for status-verified prebookings, and a filter option where you can choose which booking types should receive the notifications.
- Dispatch console updates
We've now added permissions to allow access to the Job Editor and Users tabs for dispatchers.

In the Permissions section of the admin panel, set "Edit closed jobs" for the Job Editor and "Edit users" for the Users section to "Everyone" or a certain permission level for these sections to show up in the dispatch console as seen below.
Access Permissions here: https://admin.taxicaller.net/admin/settings/permissions.php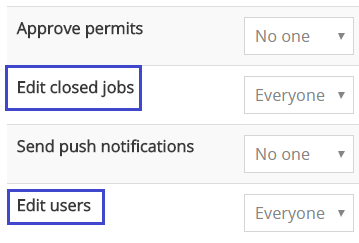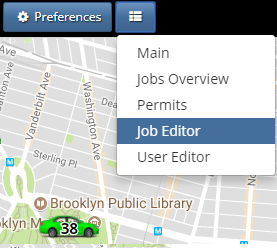 If you have rebranded passenger apps, you can now send push notifications to customers through the dispatch console.

Simply set the permission to "Everyone" or a certain level so only some dispatchers have access, and then the feature will be accessible in the Messages tab of the dispatch console. This permission is found between "Edit closed jobs" and "Edit Users" as seen above.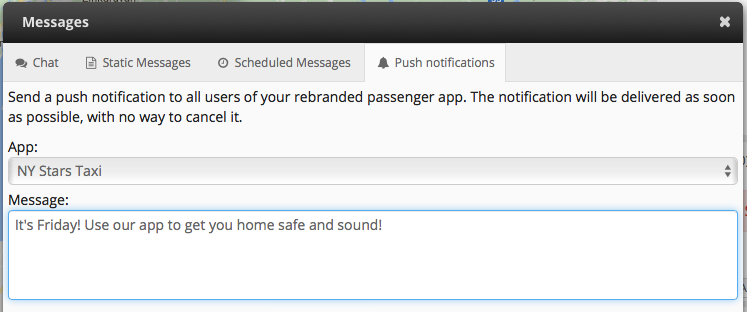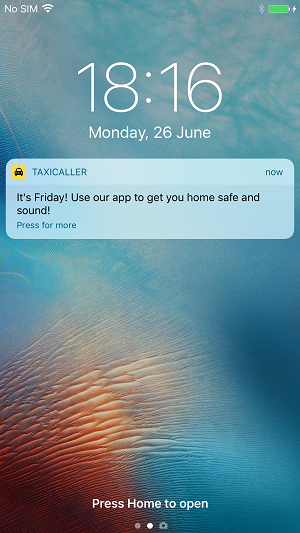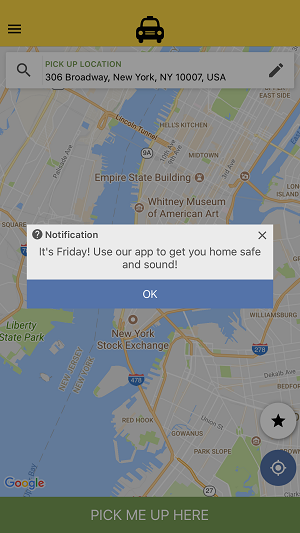 Dispatchers can now send voice messages to other users by pressing the black microphone icon in the Messages tab in dispatch. Just as with chat messages, dispatchers can choose one individual user, or send a broadcast message to everyone.
- Automatic priority for customer accounts
The job priority feature can now be applied directly to a customer account. If you have regular VIP clients, or accounts that need to be handled as quickly as possible, you can set a priority level on their account in the Customers section of the admin panel as seen below.
If you set the priority level to anything other than default, the system will block other jobs until that account booking is handled. Priority level 5 is the highest and priority level 1 is the lowest.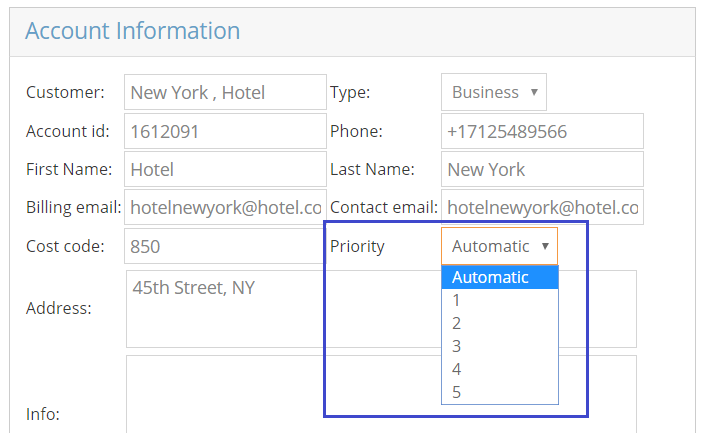 - Driver app updates

You can now configure extra charges based on a percentage rate. This it setup in the Tariffs section of the admin panel and will show up in the driver app as a normal extra with information about the rate.
These extras will be based on the subtotal of the entire fare and will always be taken into account last when the fare is being calculated.



Find Extras next to Tariff Groups on tab 3.Tariffs in the admin panel here: https://admin.taxicaller.net/admin/tariffeditor.php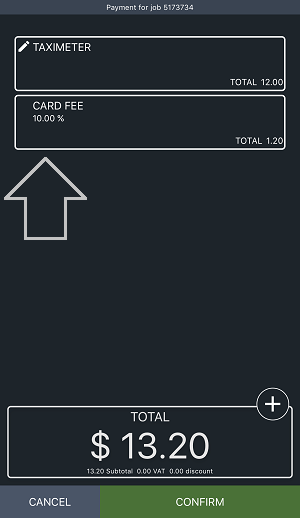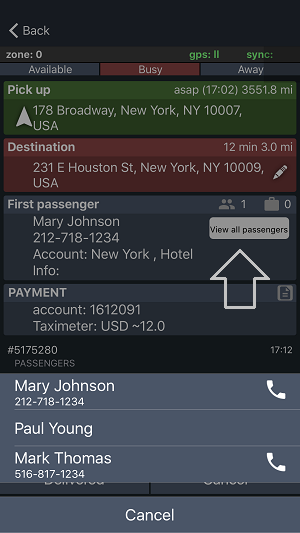 Drivers will also be able to view all passengers on a booking and call them separately if they have individual phone numbers.
- Passenger app updates

Passengers will now be able to email their receipts from the app.

They can send them immediately when a job is finished with a button on the receipt pop-up, or from their payment history section of the app when tapping on an old receipt.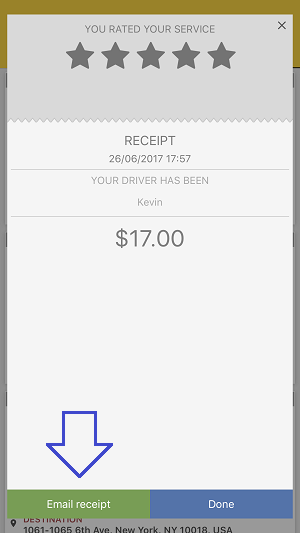 Contact

If you have any questions or would like to learn more about something in this newsletter, please don't hesitate to contact us.

Skype: firstlinesupport.taxicaller
Telephone: US (NY): +1 646 583 0590
US (CA): +1 805 626 8268
UK: +44 208 123 1441
INT: +46 8 5592 1950