Release Notes 21.2
Taxi Ranks
This feature is for customizable center points/t-time calculations.

It's now possible to designate your assignment zones as TAXI RANKS; a location where your drivers usually park while waiting for their next job. Designating a zone as a taxi rank will automatically generate that zone with its own customizable center point. This center point will be used for calculating the t-time for pre-booked jobs. This overrides the default point, which normally is the center point of the company service area. By moving the new center point to where your cars usually wait (for example, at a train station or at your office), you will get a more accurate t-time when receiving pre-bookings.

It's possible to have multiple taxi rank zones/center points. In these cases, the center point closest to the pick-up will be used for the t-time calculation.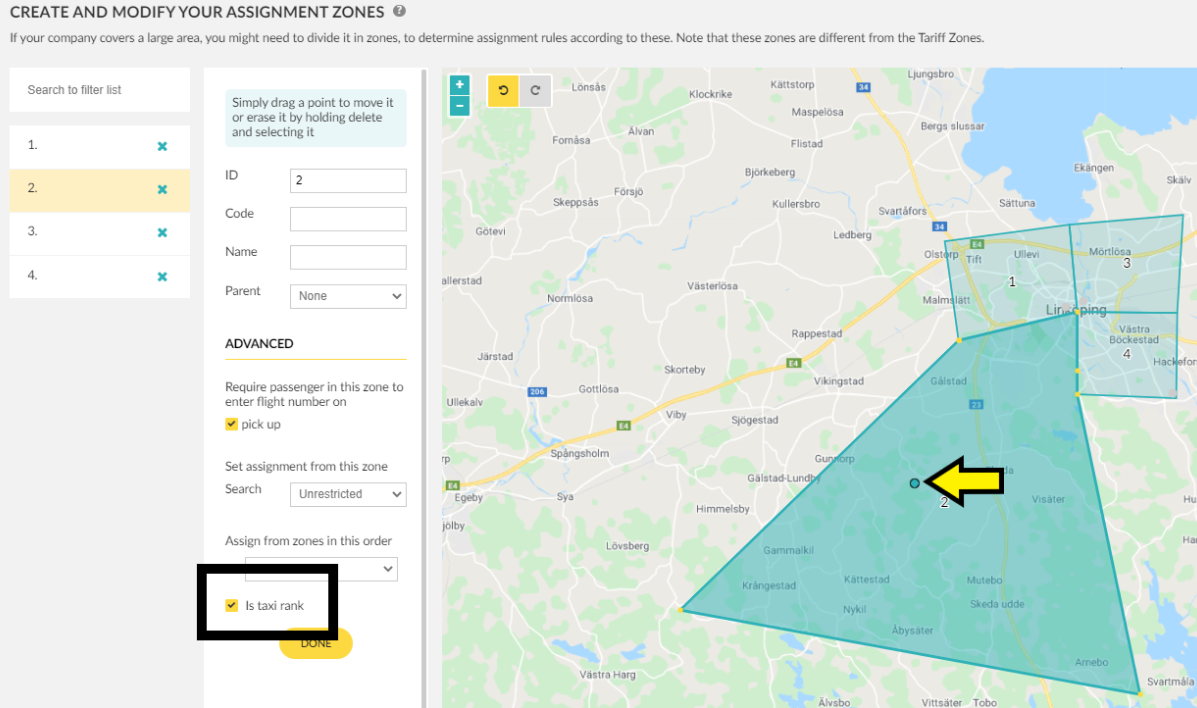 Responsive Web Booking Form
We've updated our free, web-based booking form to a modern and responsive format, making it suitable for both desktop, tablet, and mobile browsing. If you're already using the TaxiCaller web booking form on your website, the new coding can directly replace the existing coding. It will embed the new form on your website and will offer a user interface more like the TaxiCaller for passengers mobile application.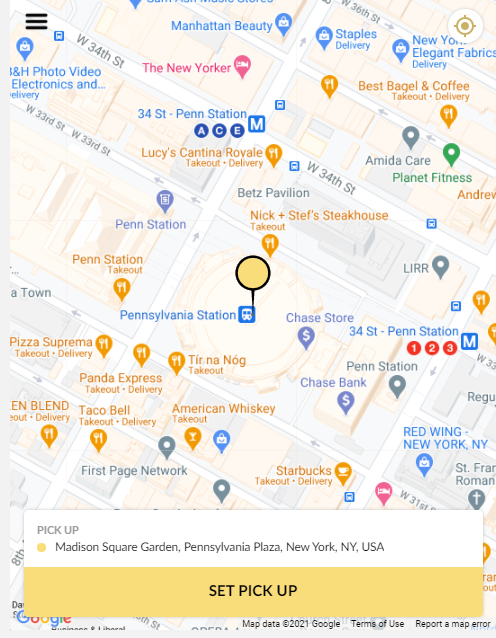 You'll find more information and your personal code snippet here.
Job Editor from Driver App
It's now possible for drivers who also perform the dispatcher role, to edit jobs more effectively. To activate the possibility to edit jobs directly in the driver app, start by enabling the specific drivers as dispatchers.
To edit a job, dispatch drivers simply click on the specific job in the dispatch tab and then click EDIT. All relevant job information will now be editable. Once changes are saved, they will be immediately updated on both the driver apps and the main dispatch panel.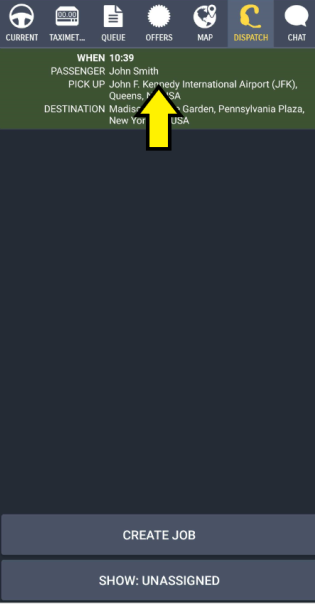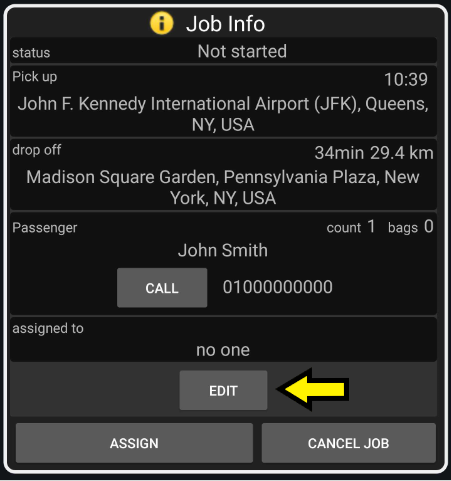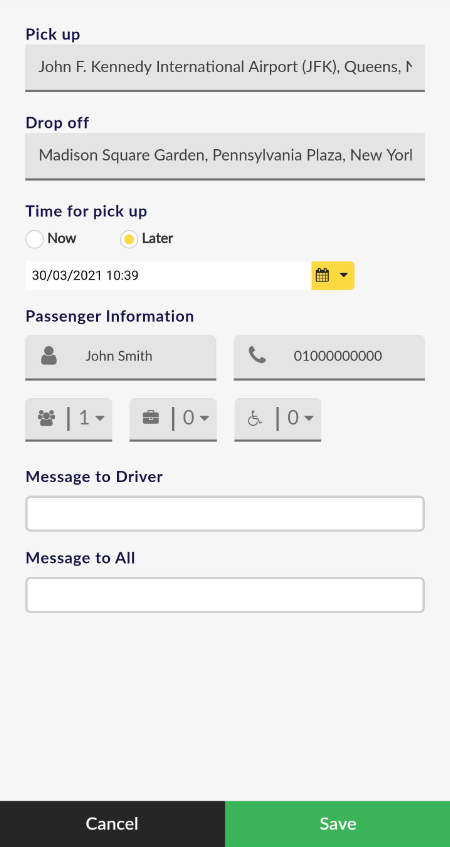 Driver App version visible in Dispatch
When opening the vehicle information in dispatch (click on the vehicle on the map, or on the zone queue indicator), you'll find that information on the driver app is now included.
Which type of device that's being used
Which app version
Which build of the app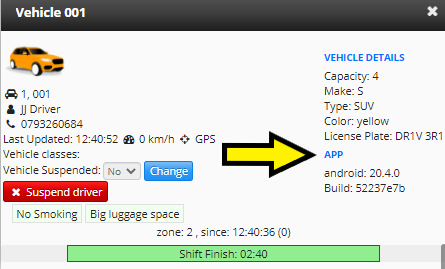 When updates are released, you can quickly make sure that all drivers are actually on the right version. Quite useful, right?
New Transaction Reports
You can now create reports based on the auto-accounting features for drivers and customer accounts. When you hit "Create a new report", select COBANK_TRANSACTION from the data source list and you'll be shown the tag options for data related to the driver shares and customer account transactions.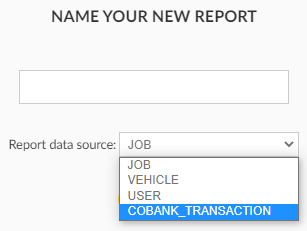 That's it for release 21.2, we hope you appreciate the new updates. If you have any questions or would like to learn more, please don't hesitate to contact us.
Skype: firstlinesupport.taxicaller
Telephone: US (NY): +1 646 583 0590
US (CA): +1 805 626 8268
UK: +44 208 123 1441
INT: +46 8 5592 1950