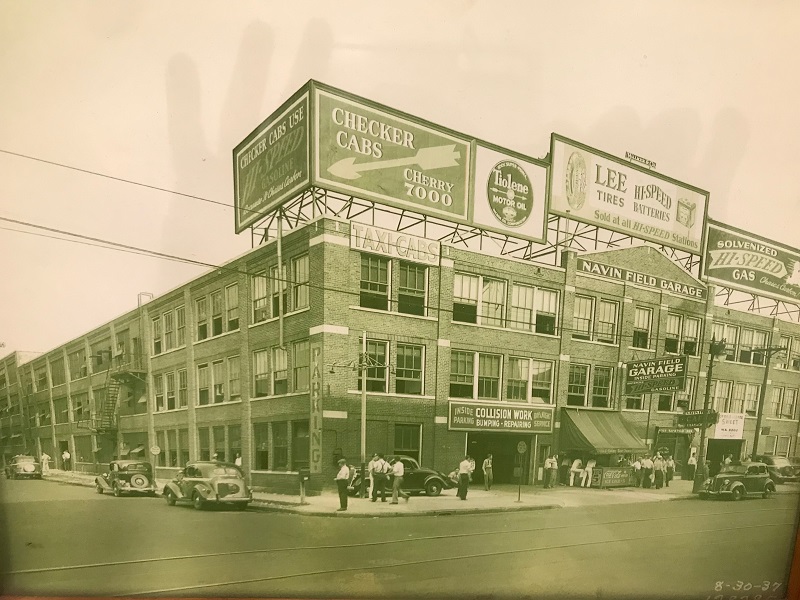 101 Years Old and Thriving Once Again
Meet Checker Transportation - Detroit
Checker Transportation is the largest taxi company in Detroit, Michigan. They are also the oldest taxi company servicing Detroit for 101 years! Checker Transportation has changed with Detroit throughout its ups and downs. Today, Checker Transportation's 150 vehicle fleet is there to serve the new casinos, hotels, sports venues & concert halls, as well as the increasing number of tourists and people working and living downtown. And, of course, they are always there for the long-term neighborhoods that need daily transportation around the city.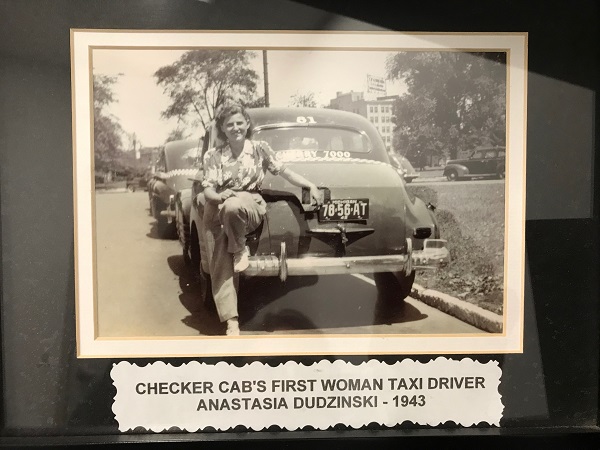 Since they have been around so long, they know that it's absolutely necessary to change with the times. That means that their mission has to change as well. Currently, Checker Transportation's mission is "to be the premier 24/7 provider of affordable, reliable and safe transportation to individuals, schools, and non-emergency healthcare in metro Detroit."
Some Serious Problems to Solve
To be able to achieve their ambitious mission, Checker Transportation had quite a few different problems that they needed to solve. They struggled with high costs, a limited number of booking channels, weak reporting, poor integration, and inconsistent tech support from their dispatch software. Their staff wasn't fully trained on the system they had so it wasn't being used to its full benefit. Many things that could have been automated were done manually and when they tried to convert from MDT's to tablets, the process was difficult and they had issues with the tablets.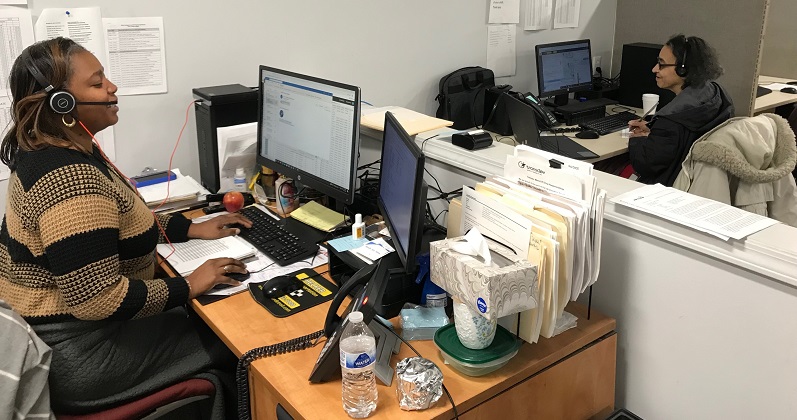 They decided to look for another dispatch system and created a list of must-haves while searching. They needed a system that was easy to learn and had a host of features that would allow them to easily and efficiently run their business. The list also covered features they wanted, such as an app, web booking options, kiosk/tablet booking options, the ability to store complete driver and vehicle databases, invoicing, job records, live GPS tracking, integration with IVR systems, and Caller ID, customizable tariffs, and more. TaxiCaller fit the bill and this is why they chose the TaxiCaller system.
Smooth and Fast Implementation
When a company contacts TaxiCaller, they get their own personal account manager. Checker Transportation and their Operations Manager Frank Soave worked with TaxiCaller's Jose Rodriguez who was able to pace everything in a way that allowed Frank to smoothly implement the system by systematically introducing new features as other ones were understood.
"He introduced every feature and capability only when we were ready and able to implement it. That is one of the strengths of TaxiCaller."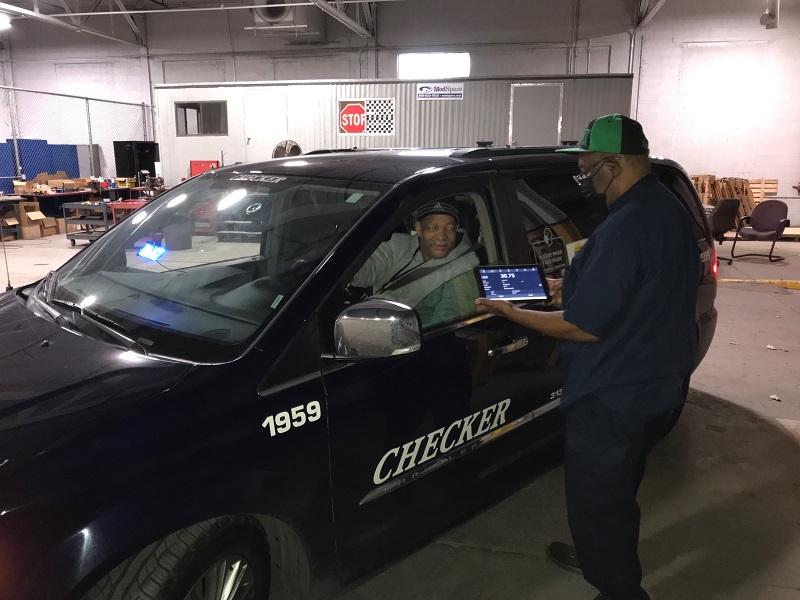 With a large company, it can seem daunting to implement a new system and to get all employees on board. Checker Transportation understood this and set up a training schedule for their drivers. They trained around 20 drivers each day and were able to get all the drivers and dispatchers trained in less than a month!
"It is very intuitive and turnkey to get you started. And it has layers of complexity and features at your disposal if and when you are ready to fine-tune your operation. It is unique for software and can't be underestimated."
Instant Success with TaxiCaller
Even when Covid-19 threatened their business, Checker Transportation used the time wisely. In a 4-month reorganization, they implemented a new cloud phone system, outsourced calls to a call center, and began their TaxiCaller trial. They saw immediate improvements. Their overhead costs were reduced while their response to calls was increased as was dispatcher productivity. Even their cost-per-booking decreased and the time it took to onboard drivers dropped.
"Without TaxiCaller, Checker would not be open for business at this time. TaxiCaller was the key to Checker reengineering its entire operation."
Checker Transportation has found that their culture has changed for the better since they are consistently getting good feedback from the system. They are able to quickly give this feedback to their drivers, change policies, or adjust settings within the system when needed.
"TaxiCaller was a key component of the formula that saved Checker from closing due to COVID."
Increased Efficiency and Cost Reductions in Multiple Areas
It is important to have a system that works well, but it's also important to TaxiCaller to help clients reduce costs so their business can soar. Frank is extremely happy with the pay-as-you-go payment model that only charges for the vehicles that are activated each month. It keeps cost directly proportional to their fleet size which is perfect.
"We are definitely saving money with TaxiCaller."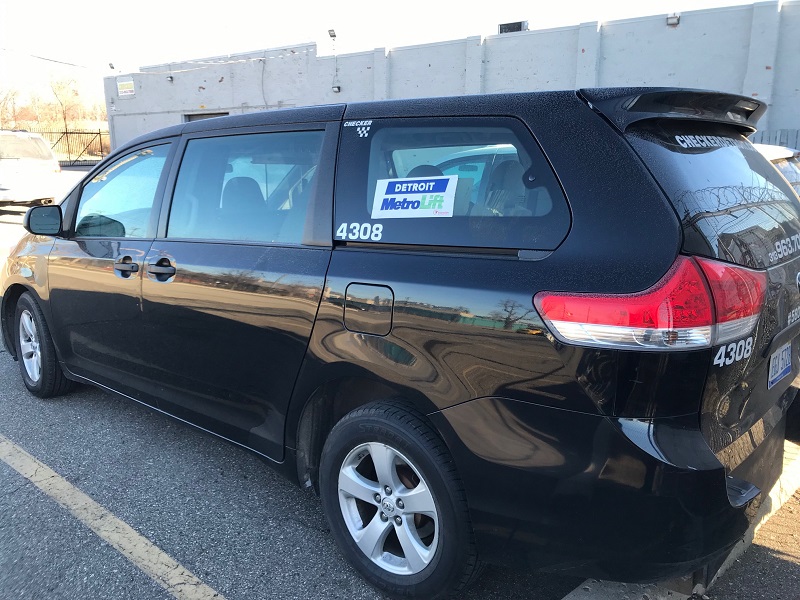 The use of the app has lowered Checker Transportation's costs by taking over some bookings from the IVR and live dispatchers. Also, they are currently working on implementing the Reception Tool with a large healthcare provider. Once that goes live, they expect costs to decrease significantly as well. They expect to keep seeing savings across their entire revenue cycle, in each step of their processes.
"As more customers download the smartphone app and use it for bookings, our costs go down."
Streamlined Processes with an Integrated Phone Solution and Outsourced Dispatch
Checker Transportation implemented an IVR (Interactive Voice Response) system in conjunction with Twilio to handle phone calls. They said that the "implementation was user friendly and a refreshing change from our prior system." And, this is fully integrated into the TaxiCaller system! They were able to customize the flow for the auto attendant through RingCentral and connecting RingCentral, Twilio, and Taxicaller was seamless.
"In a matter of days, we had a fully functioning auto attendant with recorded voice messages directing callers to any extension or purpose of their call. This included the IVR arrangement with Twillio that allowed for voice-activated booking. I don't have words for how amazing that is."
Checker Transportation also decided to outsource their dispatch with Global Dispatch in order to reduce costs and have a more efficient system. They were able to work in conjunction with Global Dispatch for about a month so they never had to shut down their service. Once everything was working as it should (integration with TaxiCaller dispatch software and the call center/phones) they fully transitioned from their old system and could not be happier with the results.
Benefits of TaxiCaller
Since Checker Transportation is a part of a multi-company enterprise, it was hard to get everyone on board with this new phase. But, once everything was complete, they saw that their service and productivity increased and that their costs were decreasing. This allowed them to do more than just last through the Covid pandemic, but they positioned themselves to be scalable as the economy started to rebound.
"Checker is very responsive, resilient, and agile now. It is very well positioned to grow or adapt no matter what."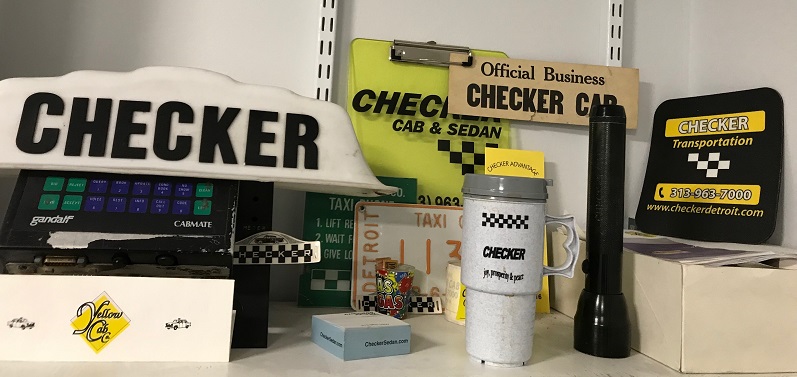 When asked what advice Frank would give to those thinking about using TaxiCaller, Frank said, "TaxiCaller is robust, comprehensive, and offers everything a taxi company needs to be competitive, efficient, and provide great service to passengers and tools for dispatchers and drivers. TaxiCaller is at once user-friendly and also technically advanced and versatile. Give TaxiCaller a close detailed look. I challenge anyone to find a system that is so easy on which to train staff and implement, yet so capable of providing all the features needed by a modern competitive and busy taxi company."
Thank you, Frank, for sharing this inspirational story with us. We're looking forward to being part of your journey towards greatness!
Do you want to know how TaxiCaller can help your taxi business thrive? Sign up for our 14-day free trial or book a demo!