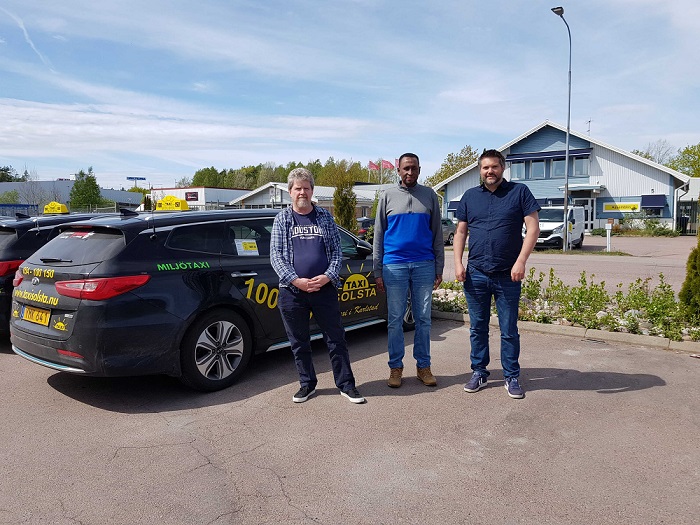 Celebrating 10 Years with Swedish Taxi Solsta
Say Hello to TaxiCaller's Very First Customer
On a sunny day in May, we got in the car and drove three hours to Karlstad, a Swedish town where it is said that the sun always shines. Karlstad is mostly known for the coffee factory, Löfbergs, and the Färjestad hockey team, but the town offers something for everyone and attracts a lot of tourists from our neighboring country, Norway. Something that, of course, benefits the local taxi companies. One of them is Taxi Solsta, who just so happens to be TaxiCaller's first customer and who has stayed with us during the 10 years that have passed since we launched the system. We had a nice chat and took the chance to get to know more about Taxi Solsta and its operations.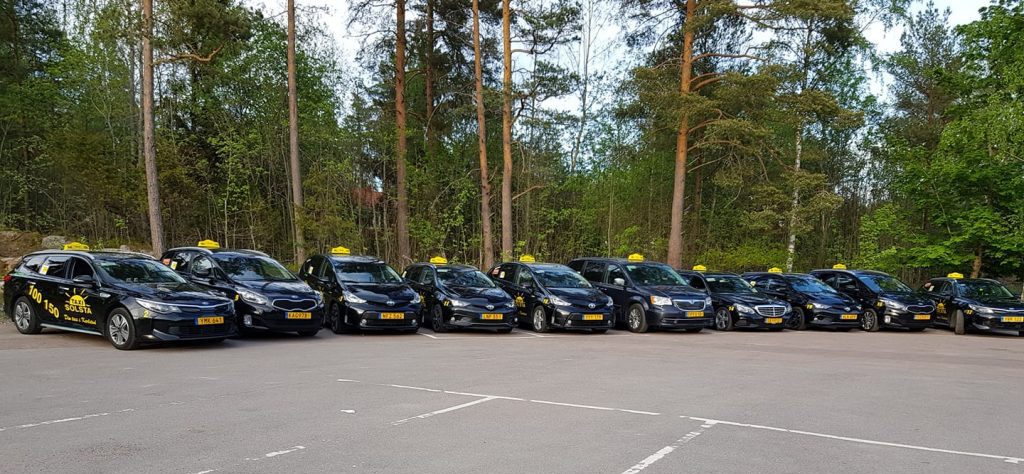 Taxi Solsta has a big fleet of vehicles, suitable for different needs.
Taxi Solsta is a taxi and delivery company with its base in Karlstad and the close-by city of Hammarö. It's co-owned by Sven Larberg, Ilyas Abukar, and Ali Omar, and they pride themselves on service, price, and the environment. They put a lot of effort into providing their customers with the best bang for their buck in terms of customer satisfaction and a personalized service experience. Taxi Solsta offers a wide range of services and has vehicles for up to eight passengers and a luxurious limousine for festive occasions. They also offer their taxi services to local businesses and they do quite a lot of delivery services.
It's All About the Passenger
Putting the customer in the center is always in focus for Sven and everyone else at Taxi Solsta. They believe that as a customer, you should always feel that you are well taken care of. The most important customer advantage is the good reputation the company has thanks to their excellent customer service combined with their competitive prices.
Today, Taxi Solsta has 15 vehicles and 30 drivers, but it all started when Sven bought a karaoke taxi, something that (not surprisingly) was extremely popular amongst the party people in Karlstad. Unfortunately, the singers wouldn't fit in any talent shows, but once in a while a true talent grabbed the mic and made the driver's job quite enjoyable. Sven added a few more cars to the fleet and in the autumn of 2010, Taxi Solsta was a done deal!

This beautiful limo is used for festive occasions.
In the spring of 2012, Sven decided to get a digital dispatching system to increase the business's efficiency and the choice fell to TaxiCaller. Sven was a pioneer in terms of technology and was among the first ones in the area to implement a digital dispatching system.
"For a small and newly started company, it was invaluable to get help with digital dispatching at a reasonable price."
Booking Channels Provide Structure and Safety
At Taxi Solsta, passengers are offered an array of booking channels. Aside from the traditional phone call, you can book through a web booking form or the Passenger App. Also, they are currently in the process of getting their own Rebranded Passenger App for Android. Taxi Solsta is also using the Reception Tool for bigger companies whose employees travel a lot. Since the area has plenty of big corporations, this is something that Sven and his partners want to expand.
"With TaxiCaller, we can create a solid structure and increase customer safety."
Getting Back to Normal
During the pandemic, Taxi Solsta (like every other taxi company) was hit hard by the restrictions in society. The tourists disappeared and the restaurants, pubs, and nightclubs were all affected by stricter rules. Thankfully, the occupancy is now back to normal levels and Sven and Ilyas see a bright future. Their focus lies on developing the existing operations with private and corporate trips. Above all, there is unexploited potential in the corporate sector.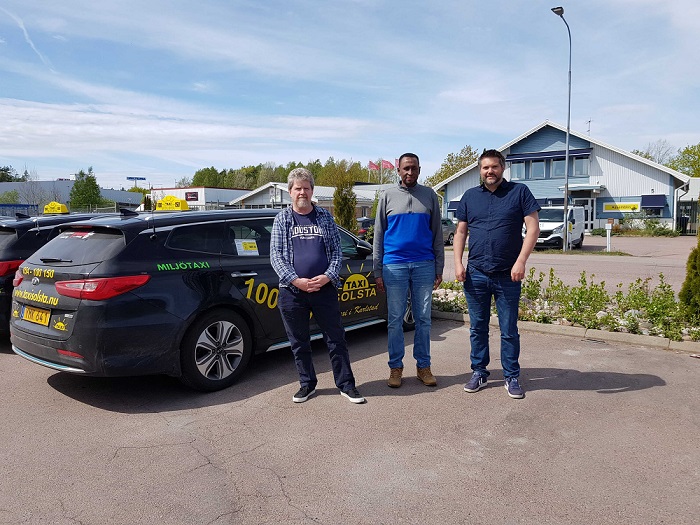 We would like to thank Sven and Ilyas for the warm welcome and for being our longest-standing customers. It was both interesting and inspiring to get insights into their daily operations and learn about their needs to grow and prosper. We're looking forward to helping them reach all their goals and following them on their journey.