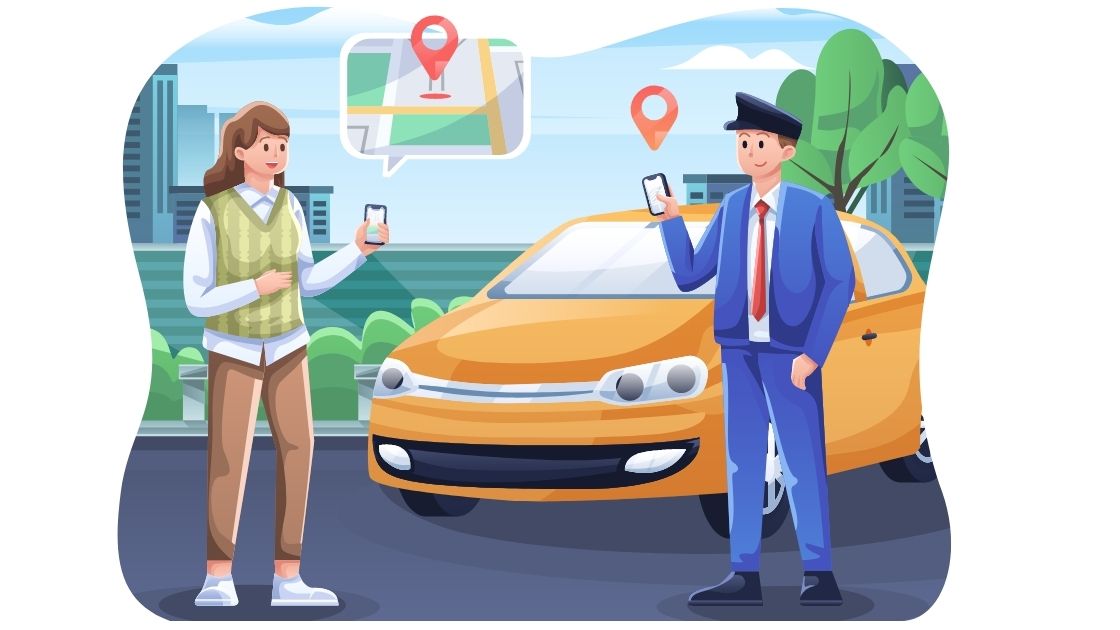 Everything Passenger App
If you don't know about the Passenger App yet, this just might blow your mind. Your tech-savvy passengers will love being able to book their trips directly on their phones without ever having to make a phone call. All they have to do is download TaxiCaller's Passenger App in either Google Play or the App Store. What's even better is that we have different types of passenger apps that will fit your company size, specific needs, and budget.
How can the Passenger App benefit my business?
In this day and age, people love to be able to quickly and efficiently get what they need, when they need it. Apps have made this possible so companies and customers can communicate more effectively. The best thing that the Passenger App can do for your business is to make it easy for customers to find and book your taxis.
Passengers love how easy the app is to use. They start with adding their pick-up and drop-off locations and they can immediately see the price and choose their preferred vehicle before they book. They then choose the time and payment method and the booking is complete! After booking, they can watch their taxi's route in real-time. They can even share their trip with family and friends. Passengers can pay right through the app and even leave a review about the trip.

There are things you can do within the app to attract new customers and keep current customers happy. You can set up referral programs to incentivize your passengers to share the app with their friends, attract new customers with promo codes for discounted rides, and send them push notifications with any news or information they would like.
Which Passenger App option is best for me?
There are 3 different options for the Passenger App. Depending on what you want and need for your business, you can choose the best option for you. We have the generic, container, and rebranded versions of the Passenger App.
Generic: The generic Passenger App is completely free! Just send us the official documentation that shows you are a licensed taxi company and when someone searches for a taxi in your area, your company will be included in the list to book from!
Container: The container Passenger App is for small to medium companies that want a rebranded app with less cost. Your passengers will need to download the TaxiBooker App and type in your taxi company's name. Once they've done that, they will see your company name, logo, and color theme and they can then book cabs from your company.
Rebranded: The rebranded Passenger App is for companies with over 15 vehicles, and it's 100% all about your business. Your logo, your color theme, and your company name are on the app. Passengers can download the app named for your company so you will never have to compete with other businesses in your area. Since it is specific to your company, passengers can go in and pre-book or book an immediate ride with one of your drivers.
You can read more about the different rebranding options here.
How do I get started?
The first thing you should do is to make sure you send documentation for your licensed company to [email protected]. Once confirmed, you will start showing up in the list in the generic Passenger App. Next, decide which rebranded app type would be best for your business, and contact us so we can get everything set up for you. Once you're prepped and ready to go, wipe your brow, take a breather, and start letting your customers know that they can easily find you through the app.
As always, if you have questions, click here to contact our 24/7 support team.