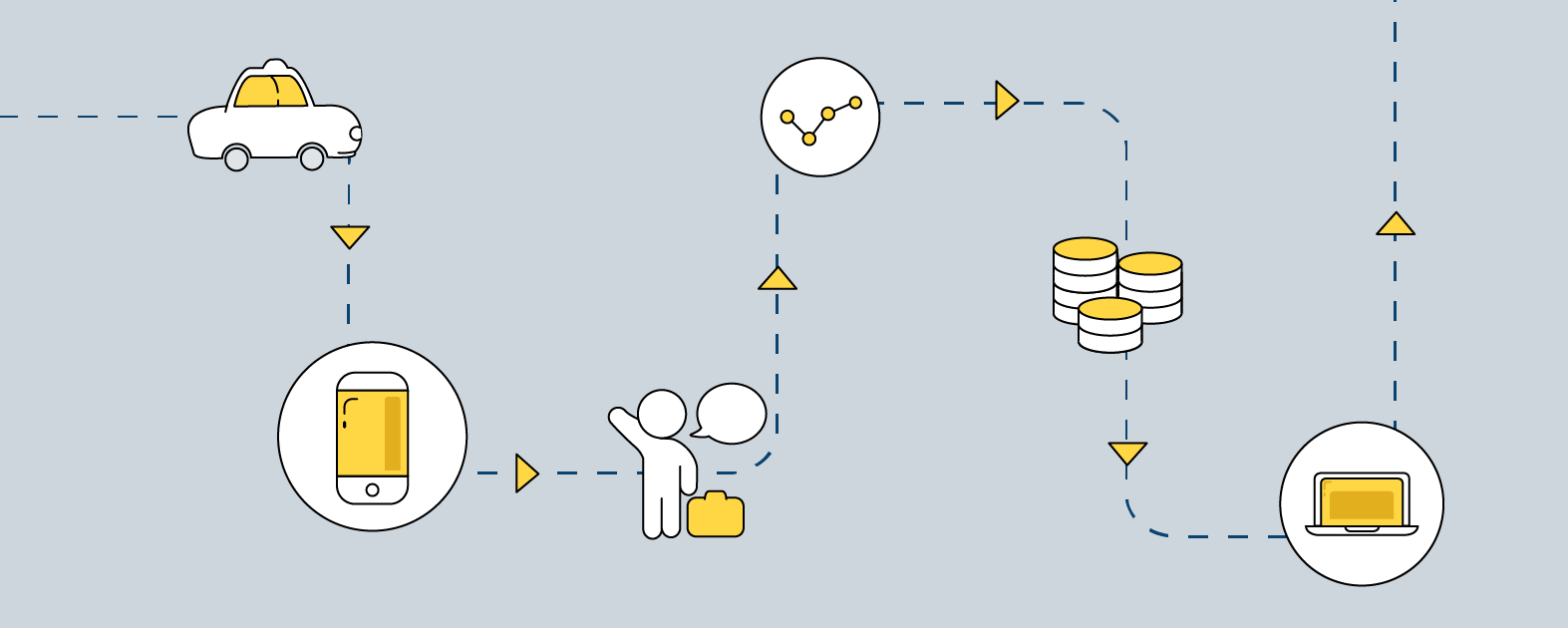 5 ways you can improve and reshape the taxi industry of the future
We understand keeping up with the new trends in a fast way can be very challenging for any business. Our mission is to give you the best advice so you can manage your business effectively, and also to guide you through the constant changes, updates, tech trends and new challenges in the years to come.

Here are 5 vital tactics that you can implement now to make your business competitive and relevant in the taxi industry of tomorrow.

1. Increase your passenger's happiness
Who decides in the end who stays or not in the taxi industry? Every passenger that needs a ride.

Understanding the real needs of every passenger that gets in your vehicle is essential to know how you can be useful and vital for them, and as a result how you can be relevant in the taxi business.

From your vehicle fleet to the music that your drivers hear or any ride experience that you provide as a company, everything that affects your passengers in a negative or positive way. Always ask yourself how you can provide a unique experience, easy, trustworthy, and cost-efficient for your customers.

Features like tracking the vehicle on the passenger's app, easy and fast bookings, time and price estimates as well as letting the passengers rate their rides can really improve the customer experience.

Think about the people you transport every day and be there for them, help them, and improve their transport experience from the booking to the drop-off. Be fast enough to adapt to new technology or customer habits and remember that the best sales strategy that you have is a happy customer.

2. Automate your business

Follow your taxi business processes and see how you can optimize it with the most cost-effective tools.
Are your drivers not receiving any bookings? Can you recognize the preferences and habits of your passengers? Can you analyze every trip that your company does to get insights to know how you can improve the results for your company?

We recommend creating specific reports with all the relevant data for your business at least once a month. You can pick specific metrics of the jobs that your company does and analyze it instantly with our dispatch system.

Today, and especially in the industry of tomorrow the right data can be vital to keep you relevant and profitable.

3. Create a remarkable business brand
From every flyer that you print to any use of your company logo for internal or external purposes, always make sure that your brand looks good. Every image and experience that you provide represents your company.
Receive advice from professional graphic designers and marketers that can help you with ideas and strategies that you can implement to reach your specific customers.
Then it will be easier for your passengers to remember and connect with your company, and if they are satisfied, they can even recommend you to new passengers.

4. Embrace change
Have you thought about how AI is going to affect your business? Every day we see more news of self-driving cars, flying taxis, and new shared-car service startups or partnerships.
Create a plan today to see how your business is going to remain relevant when all of this becomes the mainstream transport system.
Test your market, test new services and business ideas, and prove how you can still be competitive.

5. Teamwork is everything

Every driver, dispatcher, partner, and person that is involved in your business is a vital part of your company. Embrace all your networks, hotels, airports, restaurants, bars, new services, providers, and even other taxi companies. Inspire them to create a great business and evaluate all the new ideas that can become a key difference to the company's future.
If some of these ideas are appealing to you, let's have a chat and see how we can take your business to the next level with our easy-to-use dispatch system.

We hope we can be there with you on this journey!
Test the system today with a 14-day free trial.