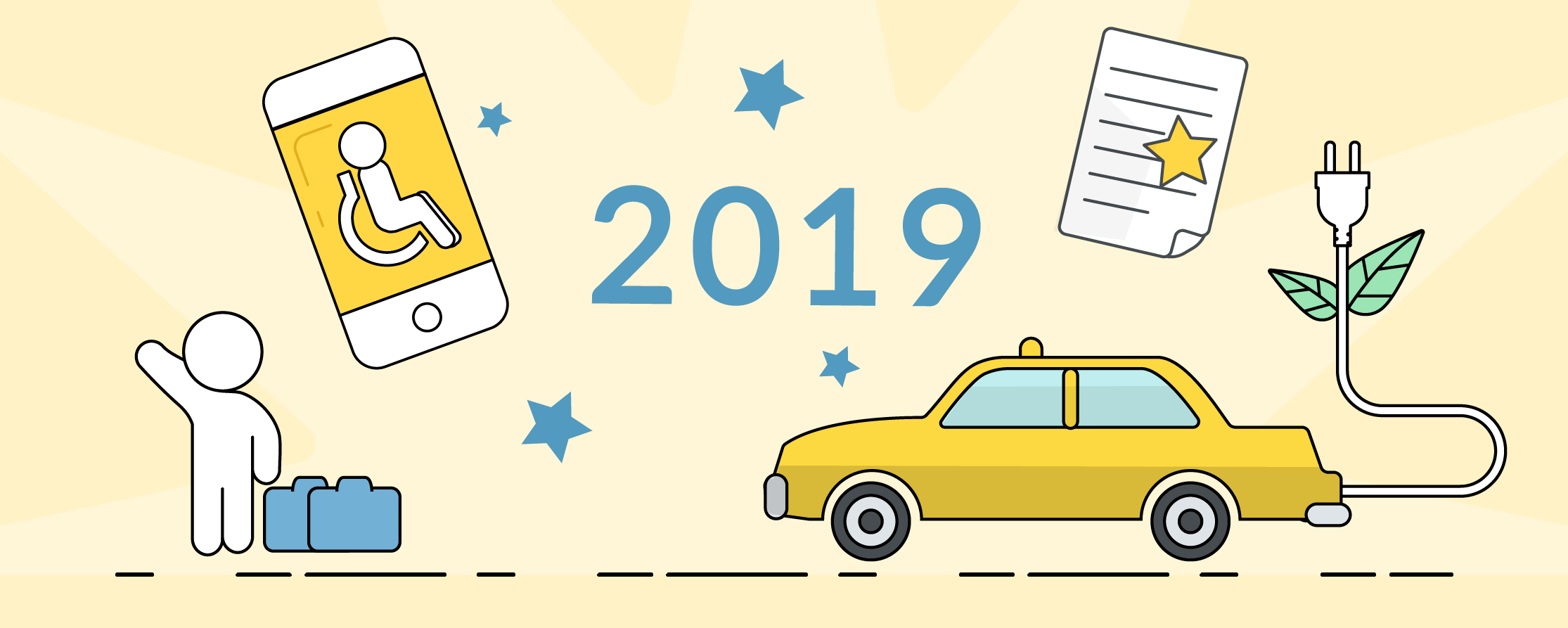 Three Ideas to Jump Start Business In 2019
Now that the holiday decorations are put away and everyone has trickled back into work, we're thinking about how you can rev up revenue in the new year. We've surveyed emerging cultural trends and zeroed-in on three key areas you can contemplate putting your energy and resources into in 2019.
Consider Going Green
As the famous frog once said, "It's not easy being green." Incorporating electric and hybrid vehicles into your fleet is a big investment, but more and more the public is demanding sustainability in products and services. And soon cities and municipalities could actually mandate sustainability—if this story from Shenzhen, China is any indication. Adding electric vehicles to your fleet now can better position you for the realities of tomorrow. Assess whether it's possible to start small with sustainable vehicles and then scale up as you're able. If green vehicles are already a part of your fleet, make sure that you advertise them to customers and the community.
Counteract the Impact of Micromobility
Environmental concerns are one of many issues helping to pave the road to the end of personal car ownership. With more people out there in need of a ride, but the majority of trips clocking in at under five miles, many are opting to hop on a rented scooter or bike. Micromobility—modes of transportation that accommodate only one to two people—exploded in 2018 and the trend seems to be going strong. Consider how you can compete with the tiny transport segment when it comes to short trips. What do you offer that a scooter or bike transport company doesn't? It could be as simple as a warm, dry commute or your ability to provide door-to-door service. And don't forget that the TaxiCaller system allows you to schedule regular commutes to reoccur automatically for passengers—taking the hassle of hunting down a ride (let alone a scooter!) out of the equation. Via venturebeat.com
Increase Accessibility for the Disabled
The rise of ride-sharing services is potentially leaving one segment of the population on the curb: disabled persons. Ride-share drivers, who commonly use their personal vehicles to operate, are not usually equipped to accommodate disabled passengers. And, with aging populations, the demand for accessibility will only grow. Including accessible vehicles in your fleet not only fills a niche but can provide a vital community service. Let riders know accessibility is important to your organization by specifying which vehicles are accessible in the TaxiCaller Admin Panel. And remember to tell your riders that they can inform drivers of their need for accessibility via the Passenger App, as well. Via theage.com
The times they are a-changin'. But isn't that always the case? What determines our success or failure in dynamic periods is our adaptability. You're here. You get it. You know technology is an important key to prosperity today. At TaxiCaller we're working hard to marry our cutting-edge tech with up-and-coming cultural shifts to keep you at the forefront of the transport industry. If you want to delve deeper into the ways in which our system can help you optimize your business for the future, please, don't hesitate to contact us.