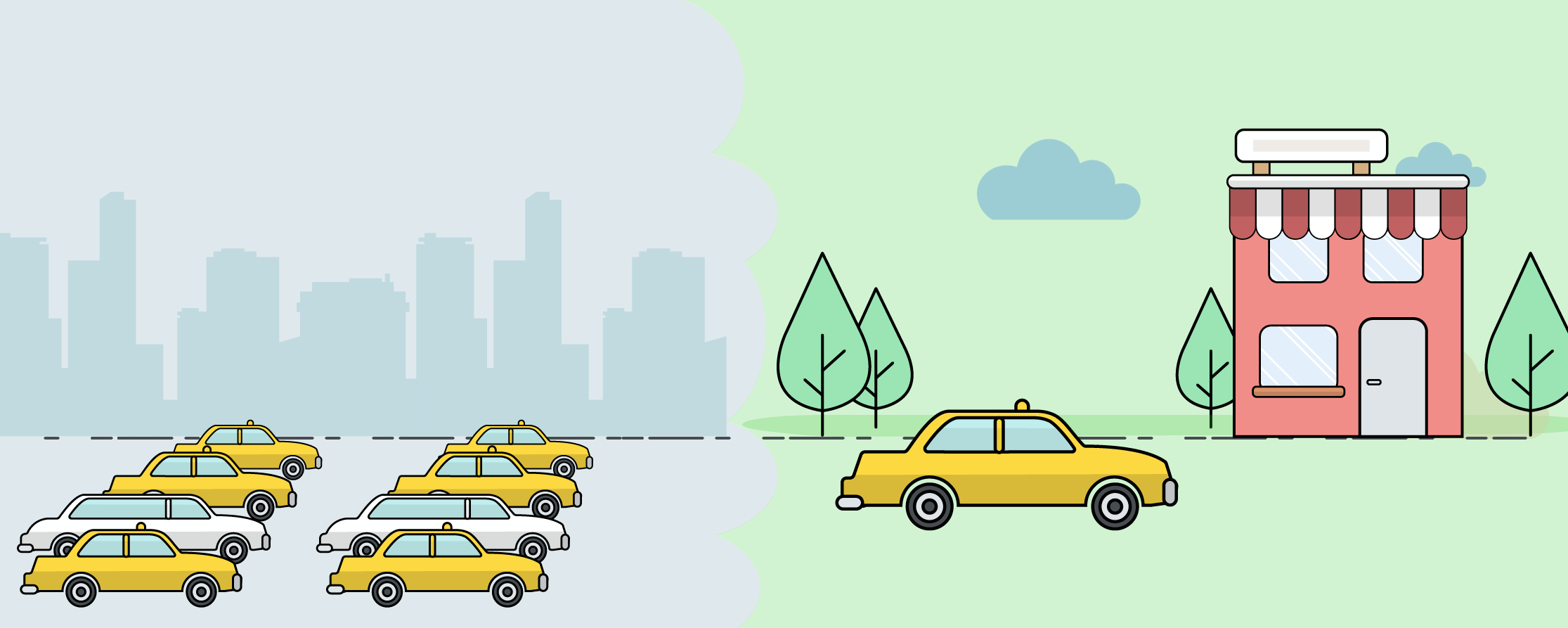 Parks Instead of Parking Lots?
The buzz about self-driving cars is more of a deafening roar these days. There are few, if any of us, who haven't yet heard the hype. While it might be easy to imagine how self-driving cars operate and how they will affect our commute, it's harder to conceive of the ways in which our cities and towns might change.

In order to get a sense of the future of our cities in a world of self-driving cars, we collated some of the best articles the web has to offer on the subject. Take a look into this crystal ball.
-If this piece from Wired's guy on transport, Alex Davies, slipped by you in the hubbub of the holiday season, it's a great place to start on our journey to tomorrow-land. Consider it " Self-driving Cars 101." Class is in session! See the article here.


-Fortune's take on self-driving cars and our cities? It's all about the data and it's all (mostly) good. In this enlightening article, author Jaclyn Trop enumerates the ways data harvested from self-driving cars can improve cities, with Los Angeles as a case study. See the article here.
-Artificial intelligence expert Jim Davies dives deep into what future cities can be without the need for parking lots. Imagine suburbs that look more like your local downtown than a collection of cookie-cutter strip malls encircled by seas of asphalt. Charming, no? See the full article
While self-driving cars have fast become a known quantity, the ways in which they will remake our towns, cities, and suburban environments remains a bit of a question mark. But, if the above takes are any indications, there are reasons to be hopeful that the changes will be for the better. Until then, we'll be dreaming of less congested, more walkable cities. With parks!