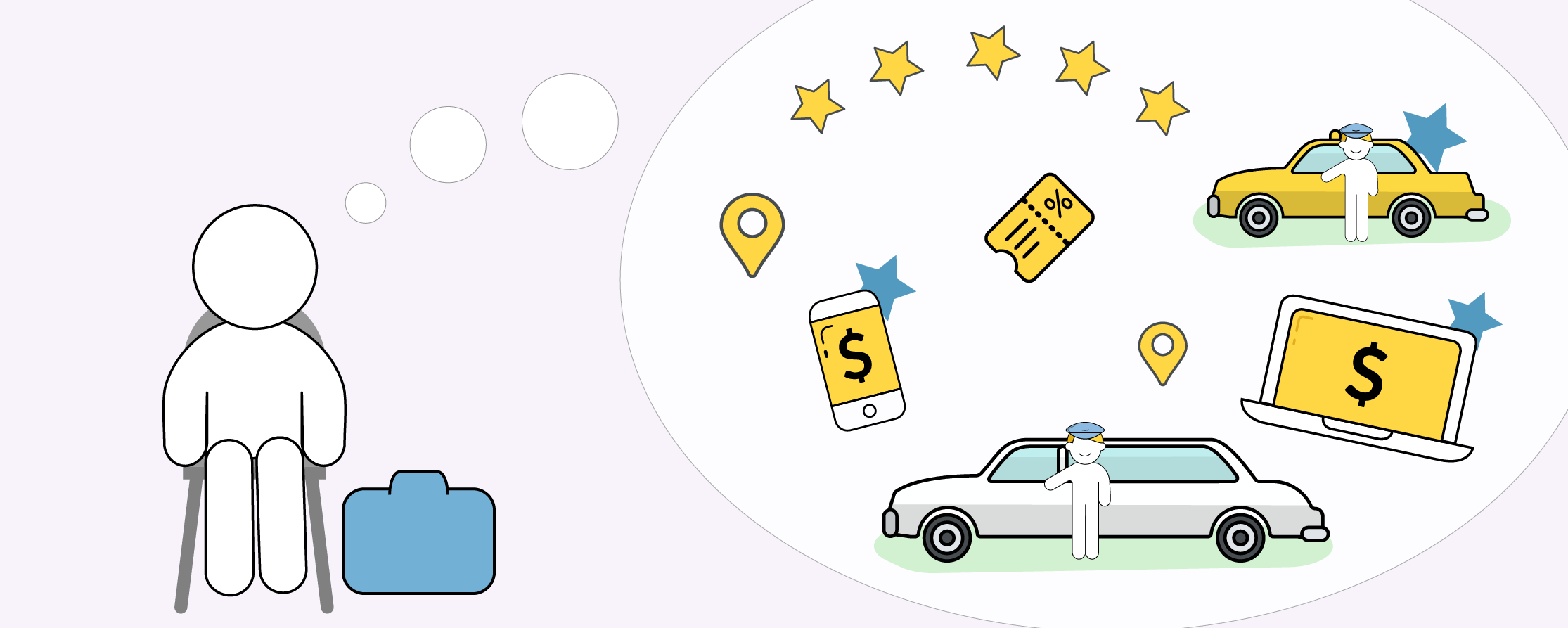 What Riders Want
A key to the success of ride-sharing companies has been the ability for users to quickly and easily get and pay for rides. The applications that ride-sharing companies use to operate their businesses incorporate many features that make this possible for passengers. But ride-sharing companies don't have a monopoly on quick and easy.
The TaxiCaller system lets you offer your customers the ability to hail a cab through a mobile app—anywhere, anytime, and with but a few keystrokes, riders can book a taxi with their smartphones. And that's what they want: a simple, fast booking experience without the need to call a taxi company or hail a cab on the street.
Not to mention the ability to pay for the ride in-app as well. This brings us to something else riders really like: a cashless experience.

The TaxiCaller Passenger App gives riders the opportunity to save a bank card within the system so that every time they take a taxi ride they can pay instantly—no cash necessary. Not only does this meet passengers' preferences for quick, cashless transactions, but it also establishes yet another reason for them to book with you as their payment information is verified and stored already. And of course, the system sends passengers a receipt for services automatically, as well as a prompt to provide feedback on the experience.


Riders who utilize ride-sharing apps really appreciate the ability to provide feedback on the service and to communicate with their driver before and after their trip. It's important to passengers that they're able to say, "Hey, I'm coming downstairs right now!" Or vice-versa for their drivers to give them accurate information about their arrival time. After the pick-up and delivery, riders want to be able to continue communication if necessary (if a passenger's belongings are accidentally left in the car, for instance) and they want to be able to provide feedback on the driver and the ride as well.
Feedback is an important component of the ride-sharing model. Increasingly, for better or worse, consumers rely on peer-based reviews to decide which products and services they will choose to spend their money on.
Through the TaxiCaller Passenger App, customers can give you feedback and ratings on their experience quickly and easily, which allows you to keep an accurate and up-to-date assessment of your customer service, as well as to address any issues as soon as possible. The ability to provide feedback is especially important when it comes to giving riders a feeling of efficacy and well-being while using your service.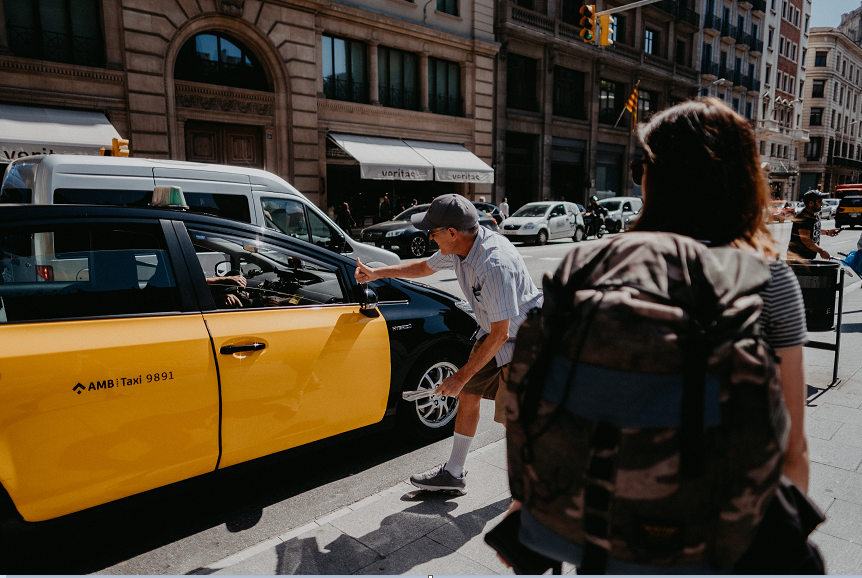 Safety is paramount in the minds of riders, most notably female riders who comprise close to 50% of ride-share users in developed cities. While traditional taxi services may be considered safer than ride-sharing services, passengers appreciate the added measures that technology can bring. The TaxiCaller system allows you to track all your vehicles and to replay any job or shift, which is extremely helpful if a safety issue comes up. An added layer of security is offered through the Passenger App, which allows passengers to share their rides with friends (or mom!) on Facebook. That way the entire ride can be monitored by the passenger's loved ones and their safe arrival at their destination can be assured by those who care most, in real-time.

Real-time location and safety information, quick and easy mobile booking, cashless payments, increased driver communication, and the ability to provide feedback—are the things that riders want and the things that are delivered to them with the TaxiCaller system. Your transport business can be every bit as cutting edge, every bit as quick and easy, every bit as responsive as any ride-sharing service out there and we can help you do it.
Test the system today with a 14-day free trial.