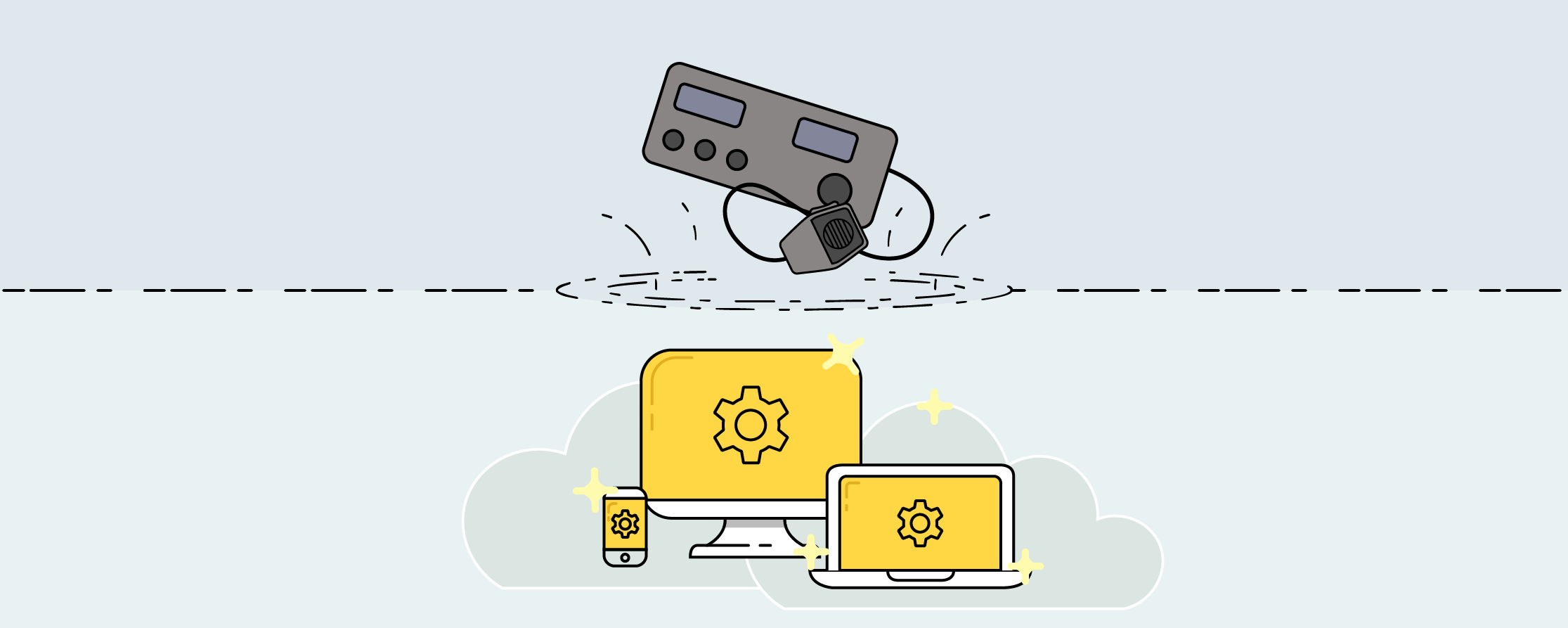 From Radio to Digital: Tips on Taking the Plunge
Making the switch from radio to digital dispatch may seem like a daunting task, but there are some practical things you can do to make the transition easier. Below are the top tips we've gathered through helping countless companies go digital.
1. Outline your Goals
It's important to have goals. Especially when you start the switch to digital. Think about what you want to achieve for your business with the change. If you have clear objectives for what you want to accomplish, it will be easier to stay on target and gauge whether or not you're meeting your benchmarks. Clearly-stated goals for the upgrade help everyone working on the changeover—including your digital dispatch provider—understand what a successful transition looks like for your company so you can go out there and achieve it.
2. Do your Homework
Before you begin a radio-to-digital upgrade it's helpful to sit down and look at which features you think will be the most helpful to your organization. Most digital dispatch systems offer a myriad of features and functions. By narrowing the focus you empower your team to learn the system components that will have the biggest impact on your business. Mastering the top features for your company, and then seeing how they positively affect business, gives your employees confidence in the new system and the motivation to keep learning. The more you know, the more you grow.
3. Mine your Resources
Reputable digital dispatch companies will not only offer support staff but usually offer a wealth of educational materials as well. From guided system tours to manuals and blogs. Take advantage of the resources at your disposal to educate yourself and your team at all points of the transition to the new system. Knowing how to find the answers and information you need is the key to successfully troubleshooting any of the little hiccups and growing pains that inevitably come with upgrading your dispatch system.
4. Gather your Transition Team
One of the most effective and ingenious strategies for the radio-to-digital upgrade that we've come across is to designate a team to lead education during the changeover. Create a small group of employees that will learn and then adopt the new system. When the initial group feels comfortable with the system and empowered by the technology, they can begin training other small groups of workers until everyone is up-to-date and onboard. In this way, users of the various components of the system have coworkers who've already aced the process and are there to help guide them through their education. This method of migration helps bring even the most stalwart radio advocates into the fold with real-world examples of successful digital dispatch all around them, within their organization and among their peers.
With a little bit of planning and some creativity, the potentially intimidating undertaking of switching from radio dispatch to digital dispatch can be not only manageable but an interesting, illuminating, and fun process. We're here for you every step of the way. If you'd like to talk to us about preparing for a radio-to-digital migration, don't hesitate to contact us. The Dispatch Revolution is underway, help us lead the charge.

Test the TaxiCaller system today with a 14-day free trial.