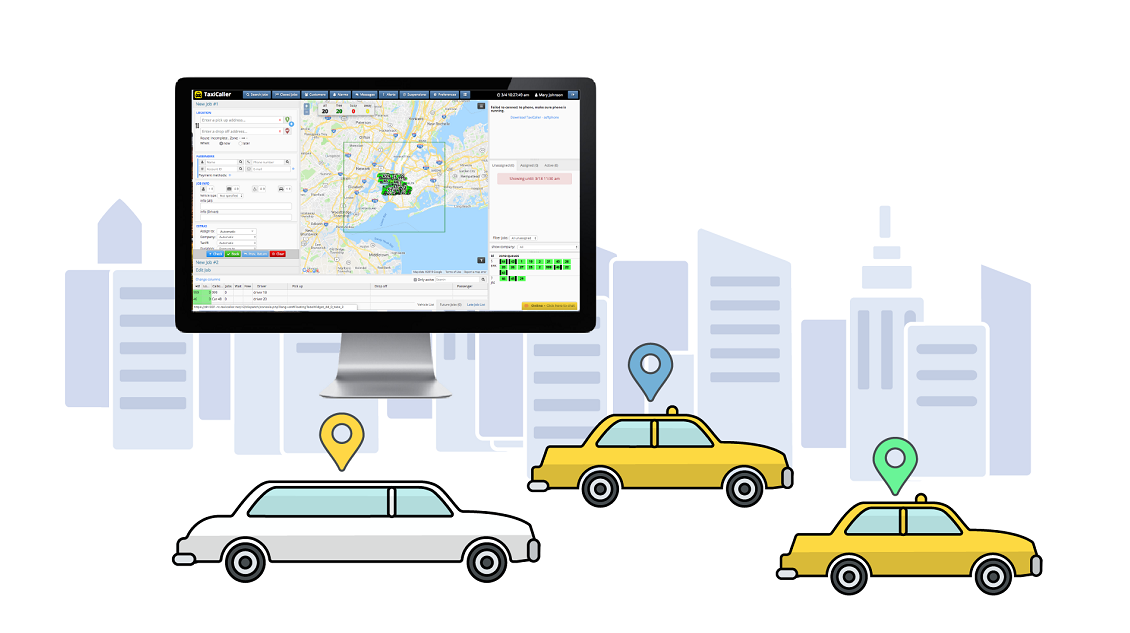 How Real-time Tracking Really Works
Have you ever wondered what kind of space-age scenario has to take place to make it possible for you to look down at your phone and see yourself as a little pinpoint (or tiny vehicle) on a map? The technological processes that make our world run as efficiently as it does can be hard to wrap your mind around. Let's breakthrough the techy gobbledygook and figure out what happens when we switch location services to on.

Most of us have heard the term GPS but, like so many of the things that happen through satellite beams or in the cloud, a lot of us are unsure what it stands for and how it works. GPS is an acronym for Global Positioning System and refers to the process by which the roughly thirty satellites orbiting the Earth send information to receivers on the ground to help determine location. Satellites sailing around our planet are constantly sending signals to our GPS receivers at the speed of light. When a GPS receiver has this instantaneous data from at least three satellite sources it can use it to determine a location. The receivers do this by a process called, Trilateration.
When a satellite and a GPS receiver communicate, the data they send, receive and analyze determines a spherical area on the globe that contains you and your GPS device. When the GPS receiver communicates with the next satellite it understands another spherical location that you are in. It then does this with at least one more satellite. At this point, the receiver has at least three spherical areas that it knows you are in. It sounds weird, we know, because you can't be in two places at once, let alone three or more. But, it knows this too. And, in reality, the spherical areas are not far apart, in fact, they overlap. It's this overlapping spot that is the exact location you are in within 3 meters—you can drop a pin in it!

But how will others see that pin and how can your dispatcher see where the vehicles in your fleet are in real-time? Are the satellites talking to your app or Dispatch System? Not quite. When the GPS receiver uses the information it gets from three or more satellites to figure out where in the world your driver's car is, it then uses cell towers to send that information through the internet to servers that process the data and display it on your digital dispatch map. That's how you can track vehicles as they move. And it all happens in the blink of an eye.

You can track the movements of vehicles in real-time because the GPS is constantly sending information to the server. This is called Active GPS. It allows you to see what's happening as it happens. And, because the information as to where cars have traveled is stored in the system, you can look back at it as well. The same is not true for passengers, however. In our system, we do not actively track riders using the Passenger App. We only access data regarding rider location when they ask us to (for the purpose of booking a ride or when the Track My Ride safety feature is utilized) and this information is not stored. In this way, we can offer you the ability to manage your entire fleet, while still providing privacy for your passengers.
And it's all thanks to GPS and those little blinking stars way up there: satellites.
If you haven't already, test the system today with a 14-day free trial.