How Your Passengers Choose a Taxi Company
Do you ever wonder exactly how your passengers choose the taxi company they will book a ride with? There are several factors that can entice someone to book with you or to choose someone else. It's important to do everything you can to make sure that you get the booking and are always on the top of their mind when they need a ride. We will go through the different reasons why a passenger chooses which taxi company they will book with and how you can keep them coming back.
Price
We all know that price can be a huge factor in any purchase. Even though we all know that the taxi company a person chooses can make their trip experience very different, most passengers tend to think of it as just getting to where they need to be. So, if there is a major price difference, it is more likely they will choose the lower priced option unless they have previous experience with the higher priced company and they believe that it is worth paying more for.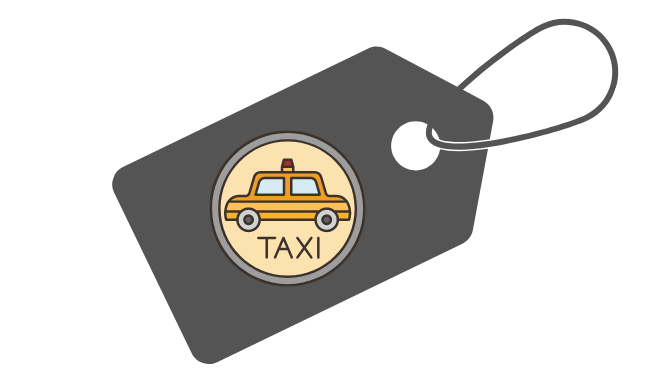 Take a look at your pricing structure and make sure it is competitive enough to attract passengers. Make sure to review your pricing and that of your competitors often, especially during peak times such as the holidays where you can temporarily increase your prices.
Availability
People tend to use taxis when they need to be somewhere at a specific time or they are in a hurry to get to where they need to go. So, your availability and the distance you are from the passenger are huge factors in how a passenger decides which taxi company they will choose. This is especially true for ASAP rides. This is where the TaxiCaller Passenger App can be a huge help. It will show the passenger exactly how far away the driver is, how long it will take them to reach the passenger, and how long it will take to get to the destination.
It's a bit easier for pre-booked rides but the passenger will still want to know how long it will take you to get them to their destination which will be a factor in their decision. A person is more likely to choose the company that will get them there in the shortest time, assuming that there aren't major price differences between the companies.
Customer Service
Customer service is a big factor, especially for repeat customers. New customers will book your taxi based on customer service if they've read reviews or heard about you from people they know. Repeat customers could be willing to pay slightly more or wait a little longer if they've had exceptional customer service from your company in the past.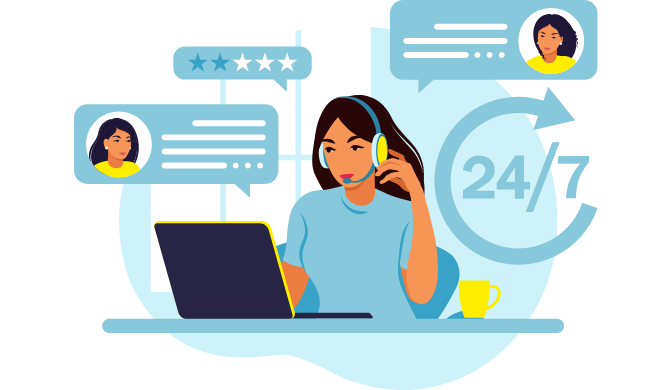 Make sure to talk to your drivers and dispatchers often about what is expected of them in terms of customer service. Consider having every new dispatcher and driver attend a customer service webinar or course, there are plenty available online. You can also introduce 'Driver/Dispatcher of the Month', and talk about good reviews when you get them. It inspires everyone to become even better. Happy customers will be more loyal and they'll tell their friends and family.
Reviews
Now more than ever, customers are checking reviews before purchasing products and even services such as a taxi ride. They want to hear other people's experiences in order to make a more informed decision. If you have a rebranded app, people can review you right in the Play Store or App Store. There are also several websites where people leave reviews so make sure to check them. Activate a Google Alert on your company name, that's a great way to be notified of when you are mentioned online. Remember to always respond to reviews, good and bad.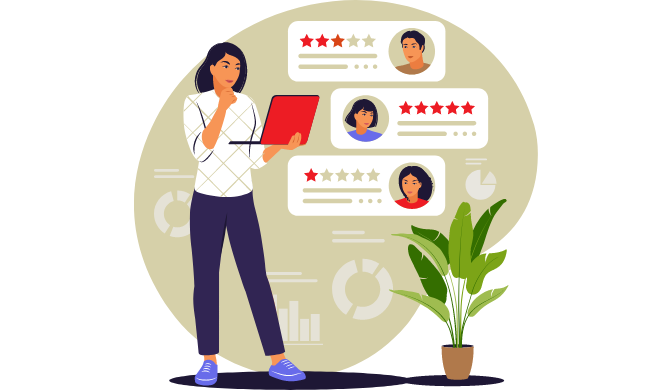 And, it never hurts to ask your customers to leave reviews, especially when you know that they've had a great experience. When you get a good review, use it! Put it on your website and other marketing material that you might have. Just remember to ask the customer first. Also, don't forget to learn from the negative reviews to make your business even better which will, in turn, get you more rave reviews and more bookings!
Conclusion
Now that you know the main factors that affect how a passenger decides which taxi company they will book with, think about each and everyone and how you can improve. Why not make it a topic for the next staff meeting? Review the different factors often and make changes as needed.
Most importantly, continue learning from your customers and from your competitors. Happy booking and as always, contact us 24/7 for any questions you may have.