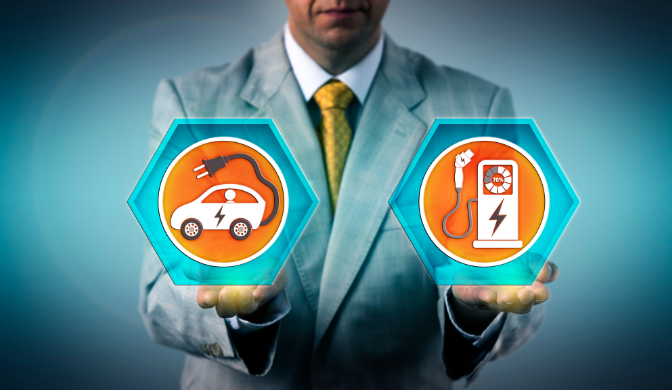 Going Electric: Should You Make the Switch?
Are you considering the switch to electric vehicles? With the rise of eco-conscious consumers, it's no secret that going electric is a smart move both economically and environmentally. But with so many options available, from hybrids to fully electric cars, it can be tough to navigate the world of EVs. Do you know the true pros and cons of going electric? In this guide, we will break down the cost benefits, environmental impact, and different types of electric cars to help you make an informed decision for your taxi fleet.
Cost Benefits of Going Electric
Gas Savings
According to Energy.gov, "in general, it can cost about half as much to drive an electric vehicle (EV) as an equivalent gasoline vehicle. Using national averages, EV drivers pay $1.22 to drive the same distance a conventional car could go on a gallon of gasoline." The average price of a gallon of gas in the U.S. as of March 2023 is $3.46. That is a huge savings. It was found by the U.S. Department of Energy's National Renewable Energy Laboratory and the Idaho National Laboratory, that owners of electric vehicles can save up to $14,500 on fuel costs over 15 years which is close to saving $1,000 every year. Who wouldn't love those savings?
Gas prices are subject to the market and can change drastically, as we have seen in the last 10 years. Electricity prices are historically much more stable so you shouldn't have to worry about constant changes affecting how much you will be spending.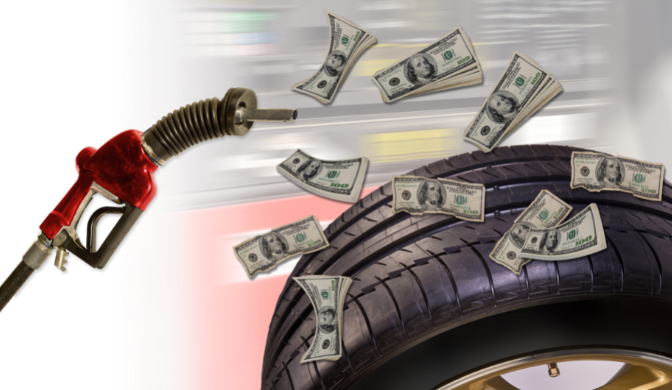 Less Maintenance
Keeping up an electric vehicle is much easier and cheaper than the upkeep of a gas vehicle. There are several maintenance problems that you just won't have with an EV. The two main maintenance items you need for an EV are battery replacement (every 40,000 miles) and tire service (every 7,500 miles), which is the same advice as for a gas-powered vehicle. But imagine this. No oil changes. No cooling system flushes. No tune-ups. No drive belt replacements. No spark plug replacements. And no transmission services. How great would it be to never have to get an oil change again?
Environmental Benefits of Going Electric
Emissions
It's nothing new that both fully electric and hybrid vehicles produce fewer emissions than their gas-powered counterparts. Fully electric cars produce zero CO2 emissions while driving. Hybrid vehicles reduce emissions while driving on electric so they still benefit the environment, just not as much as a fully electric vehicle. According to EDF Energy, switching out one gas vehicle for an electric one can save an average of 1.5 million grams of CO2, which equates to four(!) flights from London to Barcelona. This gives you an idea of how much switching to electric can reduce emissions and improve the air quality of your city.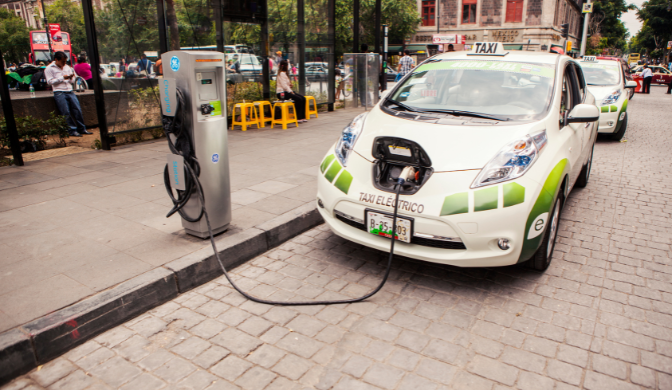 Charging the Green Way
Charging EVs can cause power plant emissions but there is even a way to combat that. Just contact your energy provider and talk to them about green power; electricity that is produced from renewable resources. That way, you are reducing your emissions even further. How great is that?
Choosing your Electric Fleet
When deciding to go electric, it is important to figure out which type of vehicle will be best for your business. Look into all the benefits of each type of EV (hybrid, plug-in hybrid, or fully electric) in order to choose the right fit for you. This can depend on the mileage you need without charging, how much you want to save, and how green you want to be.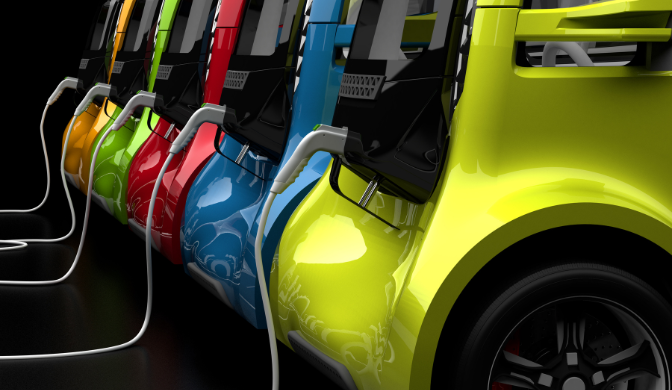 There are several cost-friendly EVs of each type to choose from. Among some of them are the Chevrolet Bolt, Nissan Leaf, Mazda MX-30, Toyota Prius, and the Ford Escape Plug-in Hybrid. Spend some time researching which vehicles would be best for your business and clientele.
Pros and Cons
It is important to know exactly what you're getting into when switching to electric vehicles so make sure to do your research. Here are some pros and cons to help you out.
Pros
Low Maintenance Costs - not only is there less to maintain than a regular engine, EVs use regenerative braking so your brakes last much longer.

Low Environmental Impact - without the use of gasoline or the reduced amount of gasoline, there are little to no tailpipe emissions to pollute the air.

Appeal to Environmentally Conscious Passengers - more and more people these days care about the core beliefs of the companies they use. When you go green, people are going to take notice and choose you over your competitors. And don't forget to advertise it!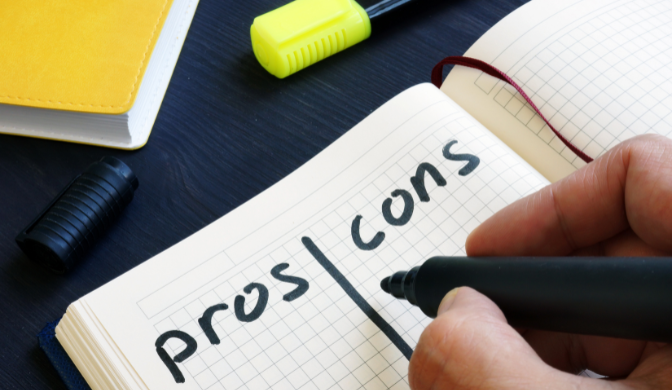 Cons
Initial Cost - the initial cost of buying an EV is higher than its gas-powered counterpart as of now but that is continually decreasing.

Mile Range - depending on the model you choose, the mileage range might not be able to get your driver through a whole day of driving. Keep this in mind when choosing your EV by knowing how many miles your drivers are driving and pick a vehicle that can keep up.

Charging Stations - if you don't want to charge vehicles overnight and increase your electric bill, it can be difficult to find charging stations, especially if you operate in a more rural area. So, before you get too far down the road in this process, make sure you have the accessibility to charge your future EVs.
Conclusion
Switching to electric is a big decision that should not be taken lightly. But, it is something that you should definitely consider. There are pros and cons to going electric but in the long term, it can definitely change your business for the better. And, you can always start slowly with one or two EVs to get your feet wet and see how it goes. It is great to know that you are saving a lot of money on gas and maintenance while also doing your part to reduce your environmental impact and make your city a nicer place to live and work in.