News from Linköping!
Our CEO was recently interviewed by a local business magazine. If you're a Swedish speaker, click the link to check out what he had to say about current business and future goals.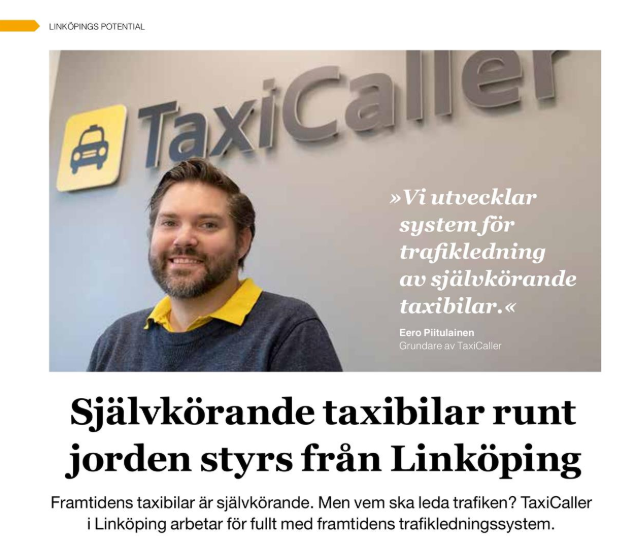 "The leading sales channel is satisfied customers, who save 50,000 SEK per car by placing the entire traffic management in the cloud and using connected phones or tablets instead of special equipment.

'The most important thing for us is to have satisfied customers. Taxi drivers talk to each other and if we have a customer who gives us a good review, more will come.'"
-Eero Piitulainen, Co-founder of TaxiCaller