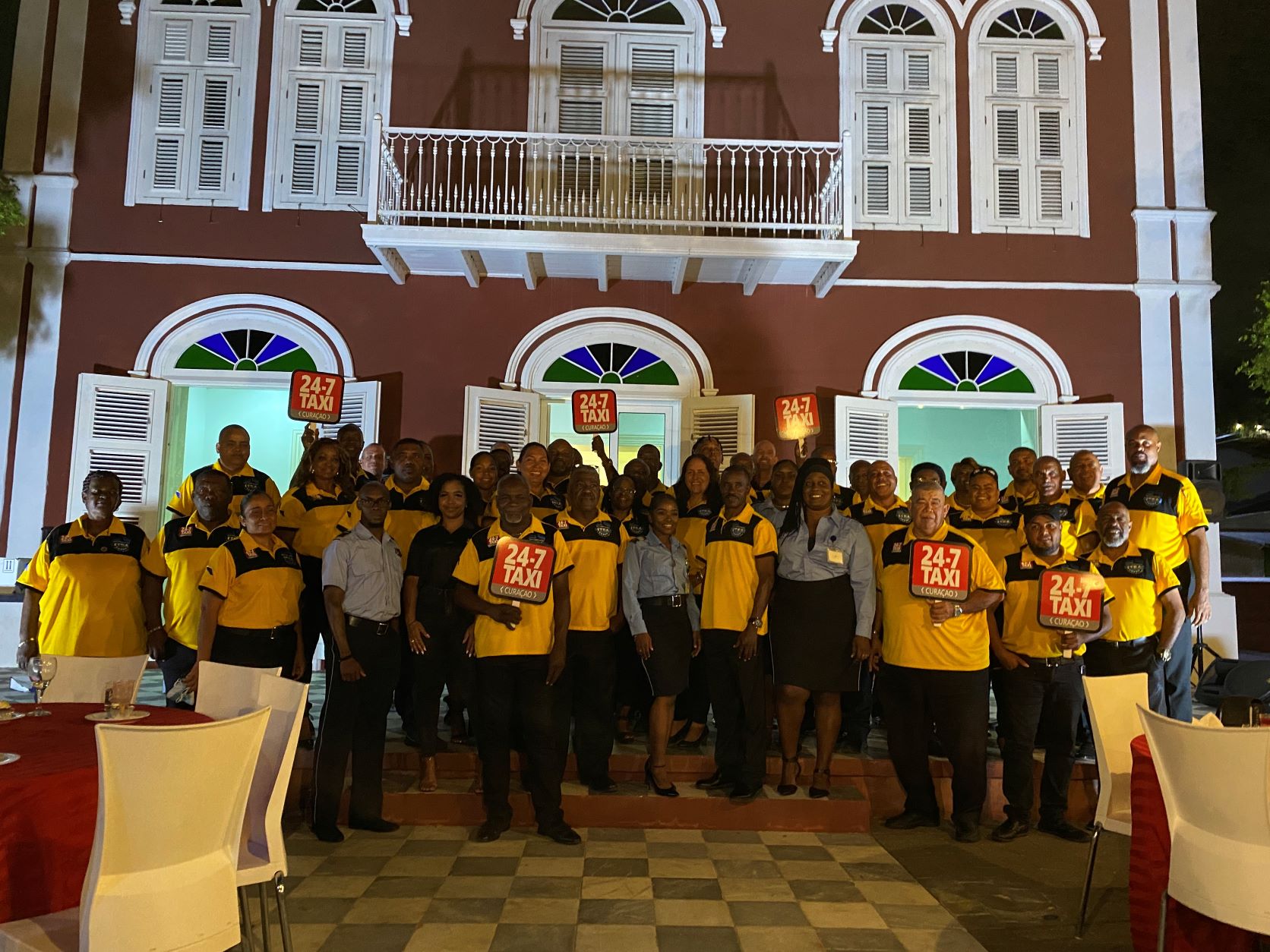 Corporate Clients & Tourism: A Perfect Match
Introducing 24-7 Taxi Curacao
24-7 Taxi Curacao has quite a story to tell. Started by Jeroen Kibbelaar, they operate on a small Caribbean island where the main focus is, you guessed it, tourism. 24-7 Taxi Curacao started out as a security company called Securitas Antias who expanded into a dispatch center for roadside assistance. So, naturally, the next step was to get into the taxi business in July of 2021.
In Curacao, all licensed taxi drivers work individually, so 24-7 Taxi Curacao decided to make it easier for all drivers and band them together by creating a central station with just one phone number and one TaxiCaller Rebranded Passenger App. They even provide sales and marketing so the drivers can solely focus on their passengers.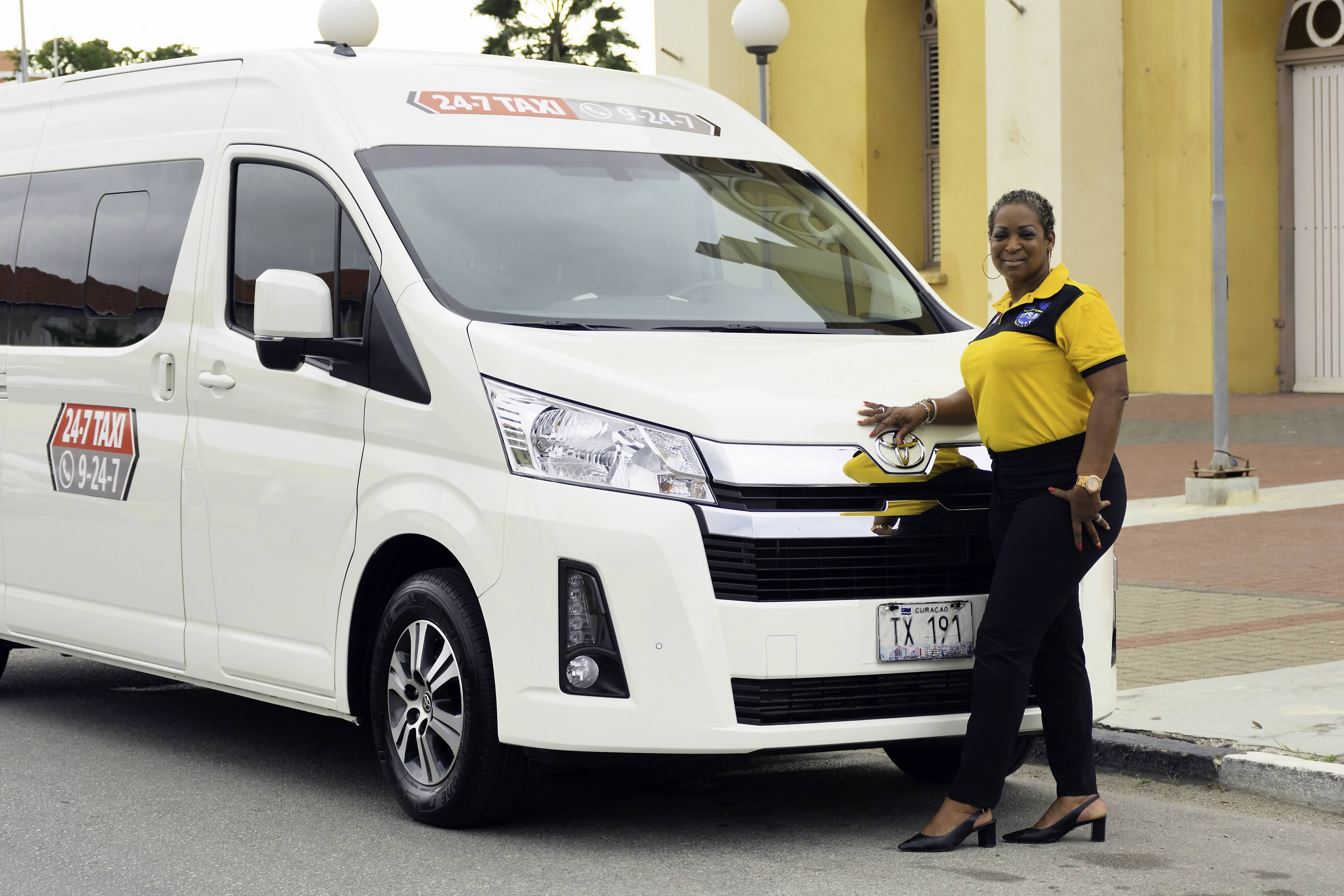 Setting Up for Success
When starting a new venture, a company needs goals to keep them on track. There are currently 200 licensed taxi drivers in Curacao and 24-7 Taxi Curacao's first goal is to have more than 100 drivers associated with them.
24-7 Taxi Curacao's main goal is to "have the best uniform taxi fleet in Curacao." Each driver on the island gets to choose the type of vehicle they want to drive, so there is no uniformity or recognition by passengers. So, 24-7 Taxi Curacao has worked to change that. Out of their 42 associated drivers, 25 now have similar vehicles and signage which they hope to continue to increase.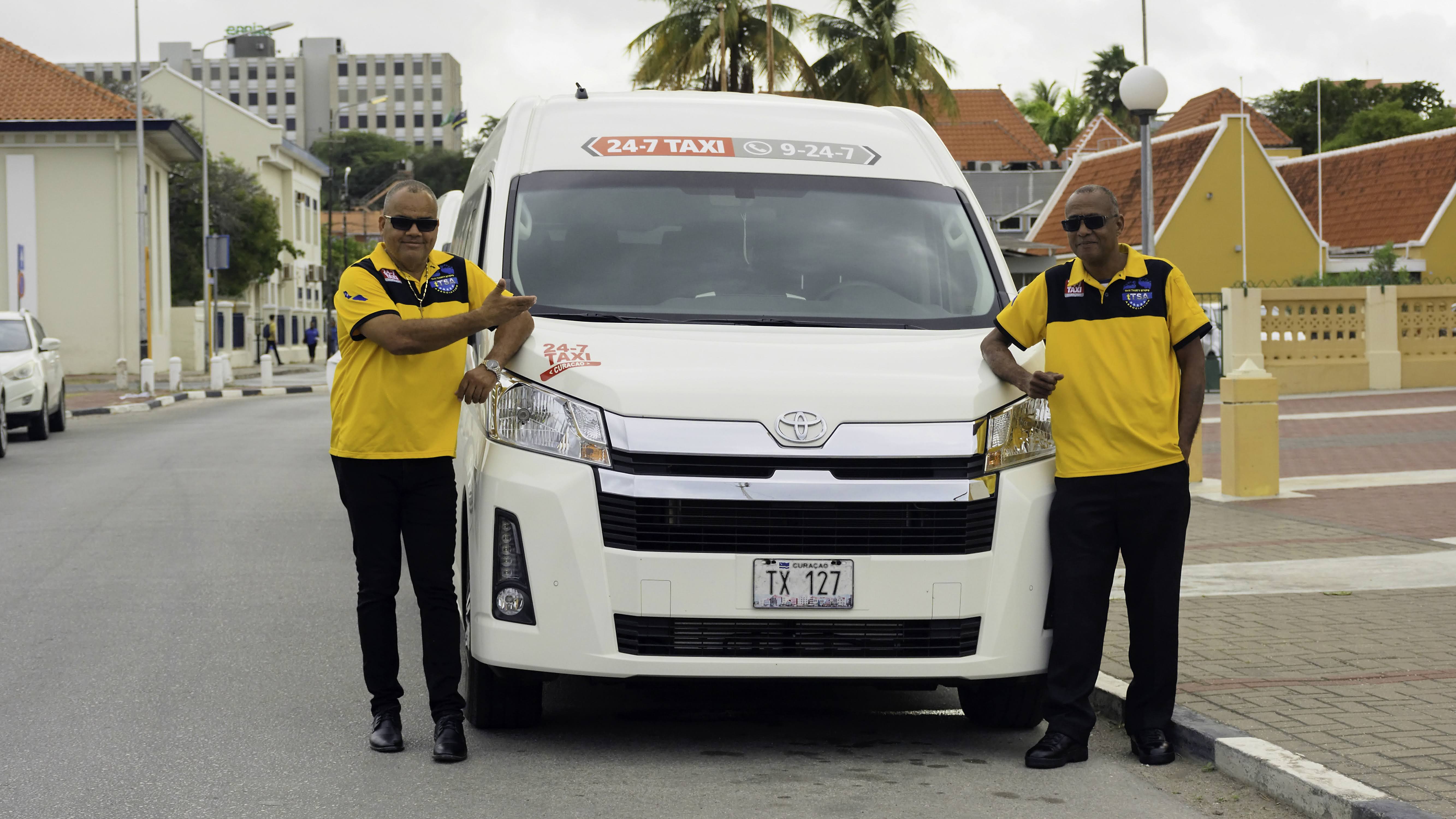 Starting Their TaxiCaller Journey
When starting from scratch, it is important to get started on the right foot with the right dispatch software. 24-7 Taxi Curacao knew that they needed a full-service dispatch system from the beginning and started their research. After some searching, they decided on TaxiCaller right off the bat because:
"TaxiCaller is cloud-based and offers some advanced features and is still payable for a small operation as ours. Also, it offers 24/7 chat support and the availability of a rebranded app was a must for us. Furthermore, we were looking for a software provider that would keep on developing new features and possibilities."
Even though the management team and dispatchers were completely new to any type of dispatch system, "the whole setup and implementing phase went very smooth." They were surprised by how easy it was for drivers and dispatchers to use the software with no prior experience. They spent just 2 hours on basic training of the system and the rest was worked out in the field with hands-on experience.
Booking Channels that Work
When looking for their dispatch system, 24-7 Taxi Curacao knew that they needed the right features and booking channels to make it work. The top three booking channels that they use are the Rebranded Passenger App (75% of bookings), the Reception Tool (12% of bookings), and the Online Booking Form (0.5% of bookings). The rest of their bookings (12.5%) are through conventional phone calls.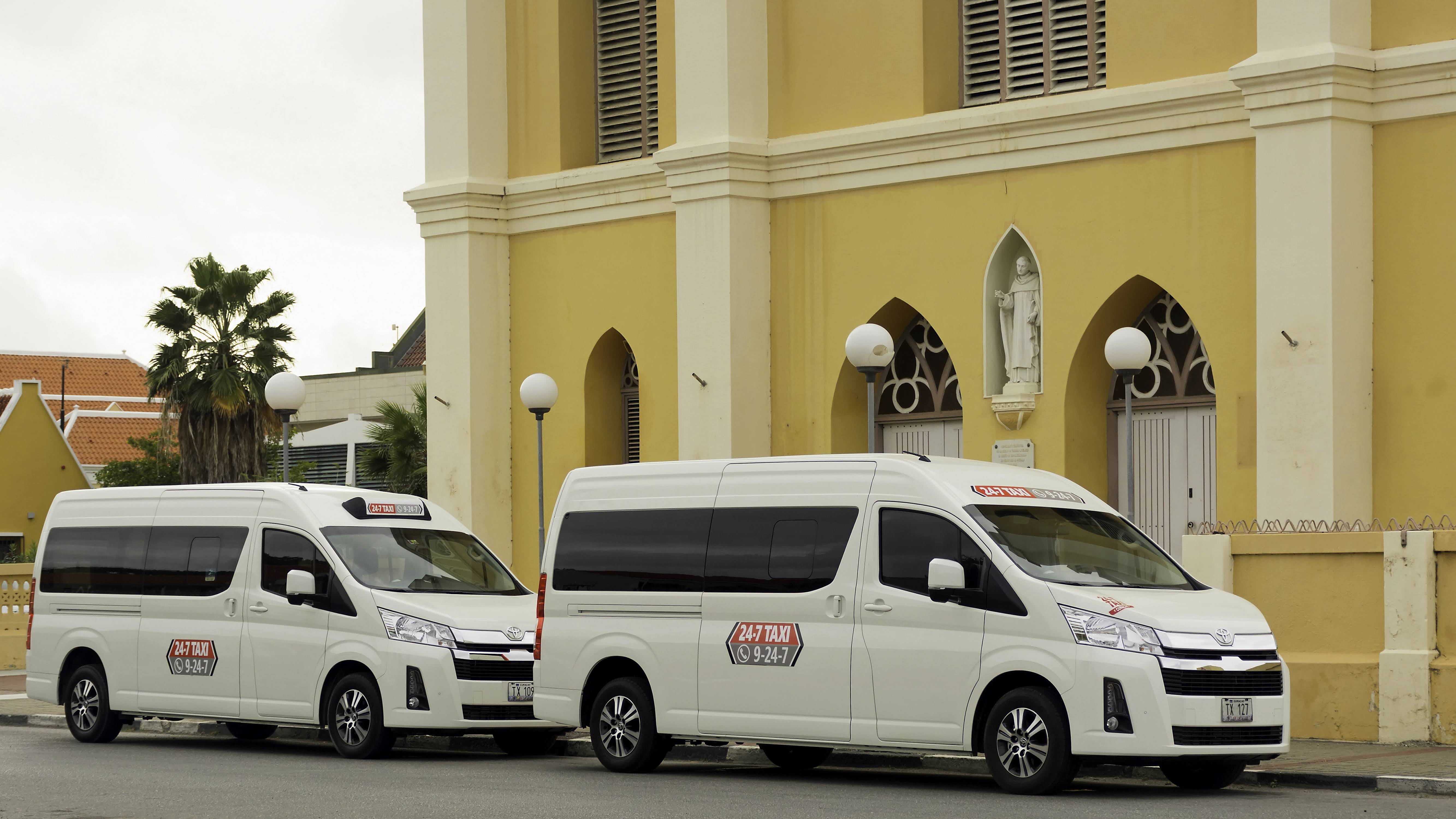 With around 90% of their customers being tourists, the Rebranded App was a must. The passengers "all love the freedom the app gives to order a taxi whenever they need it. And, most did not expect to find this on the island." The Rebranded Passenger App is the TaxiCaller Passenger App branded solely for 24-7 Taxi Curacao. Customers can download the app and book directly through it for a future ride or an ASAP ride.
Corporate Clients & Tourism
The Reception Tool allows 24-7 Taxi Curacao to work with corporate clients such as hotels, tour operators, and airlines. They were able to easily connect with these partners because of their previous work with them as a security company. The Reception Tool was "very easy" for them to set up and it gives them a steady source of income. And, now that these partners are set up with the system, they can go in and book taxis themselves without any extra work for 24-7 Taxi Curacao, just more bookings.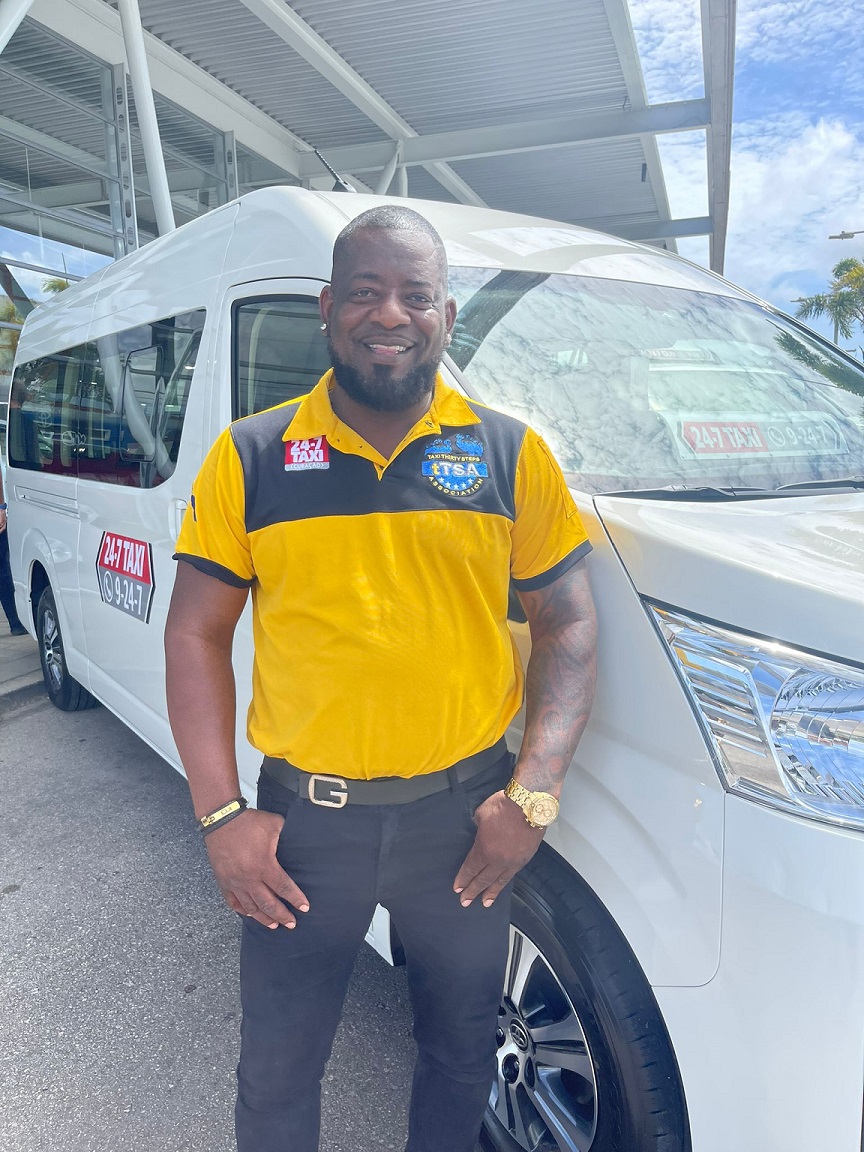 24-7 Taxi Curacao depends almost solely on tourism as their means of revenue. 95% of their clients are either tourists or relate to tourism in some way. So, now that tourism is back on the rise, a complete dispatch system is more necessary than ever. Along with passengers being able to book a cab, 24-7 Taxi Curacao offers private transfers and shuttle-like services to the airport where they charge per passenger. And, they are even looking into offering island/sightseeing tours that can be booked right through TaxiCaller.
Benefits of Using TaxiCaller
When talking to our customers, we always want to know what benefits they are getting out of the system so we can keep improving them. The top benefits for 24-7 Taxi Curacao include the number of advanced features with the program still being easy to use, 24/7 support, paying per activated vehicle, online reports, the replay feature, and, of course, the Rebranded Passenger App with automatic notifications.
"A very user-friendly platform, with a lot of useful features to take taxi dispatching to the next level."
When we asked what advice they would give to others who are considering TaxiCaller, the owner, Jeroen, said, "Just try it, you will not be disappointed."
See You in Curacao
If you're thinking about your next vacation, take a look at Curacao. You know that once there, you will have no problem finding your way around with 24-7 Taxi Curacao. You may even get some ideas on how you can amp up your business for all the tourists who are making their way around the world.