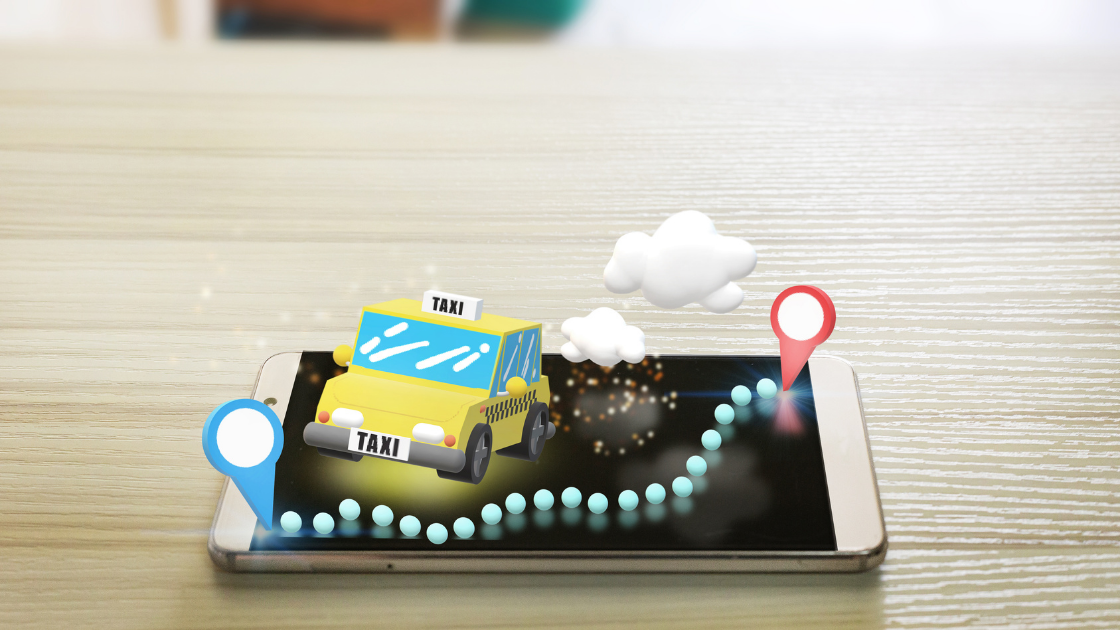 Rebranded Passenger App: The Best in Ride Hailing Apps for Your Business
If you didn't know already, TaxiCaller has a few different options for Passenger Apps. There are three versions of the TaxiCaller Passenger App (Generic, Container, and Rebranded). We will quickly cover the first two but focus on the benefits you will receive from having a Rebranded Passenger App in your arsenal.
The generic TaxiCaller Passenger App, which is included in the vehicle activation fee, allows passengers to find you when they search within your coverage area. It also shows any other taxi company that is available in that area. The container app, Taxi Booker, has a small fee and allows customers to search for your business where they will see your logo/color theme and be able to book your taxi directly from there. It's like having your app within another app, and it is great for companies with up to 15 vehicles. Read more about the first two here.
The Rebranded Passenger App is 100% designated to your company only. We rebrand the Passenger App with your name, logo, and your company info. You can have your very own app instead of competing for customers within another app. This is a great option for fleets with 15 vehicles or more.
No Competition
With the Rebranded Passenger App, passengers download the app named for your company. No other companies will show up when your passengers book a ride. Once a passenger downloads your app, there is a much higher probability that they will go right to that app when booking a ride instead of downloading another ride-hailing app. This allows your company to get 100% of the bookings every time.
Inside Information
Rather than being within a container app, your rebranded app is its own stand-alone app on your company's Google Play or App Store account. Customers will easily find your app just by typing in your company name. It follows your brand when it comes to your logo, colors, and other visual elements, but it's 100% maintained by us. With both the Android and Apple versions, you are able to see the number of downloads you have right in your respective accounts. And, the admin will show you exactly how many bookings your apps provide. So, if you market your app and keep customers happy, you can directly see the benefits as app downloads (and bookings) increase.
Continuous System Updates
There is a minimum number of vehicle activations (15) required each month with the Rebranded App. Whenever there are updates to the Passenger App, your Rebranded App is updated at the same time. This means that you can be happy knowing that your app is consistently updated to the best version without ever having to lift a finger
Costs & Discounts
Each Rebranded App has just a single upfront fee of $1,500. What is even better is that if you order both the Android and Apple versions at the same time, you will get a $500 discount so the cost would be $2500 . Once you have the apps, and pay for the minimum vehicle requirement, they automatically get updated whenever there's a new release.
Google charges a one-time fee of $25 for a developer account that you pay directly to them and Apple charges a yearly fee of $99 for their developer account which also gets paid directly to Apple (March 2022 price levels).
Huge Advantages with Special Features
Once you have your very own app, the benefits will be boundless. The app will work just the same as the generic Passenger App but it also includes features for your business ONLY that are not available in the generic apps.
Let passengers rate the ride when completed

Use promo codes

Decide whether to require destination address to complete a booking

Decide if users should be able to hail specific vehicles on the map

Choose if passengers can pre-book their rides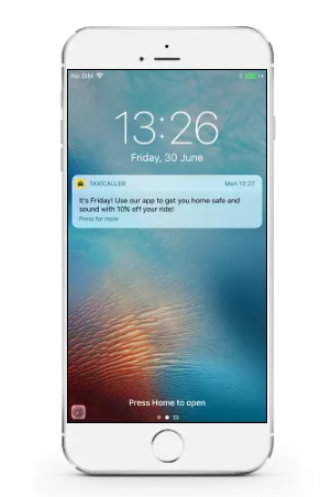 The quicker you stand out from the competition, the faster you will see your number of bookings increase and your revenue substantially increase.
Getting Started in 3 Simple Steps
Regardless of app choice, to be bookable online you need to send us documentation that you are licensed to transport passengers. Once you're ready to get going with your own Rebranded App, there are a few simple steps to follow:
Download the

order form

and send it to

[email protected]

. Make sure to attach your logo files to the email as well.

Add the necessary amount into your regular TaxiCaller account and send us another email confirming that we are allowed to withdraw the funds and start working on your Rebranded Passenger App.

Create your developer account on Google Play and/or the App Store.
Make sure to read the entire rebranding form as well so you know the exact process.
Take some time to think about it and let us know when you're ready to get your own passenger app. And, keep an eye out for next month's blog post about how to promote your Rebranded App!